Why Get an MSRE from UF?
Episode 734 | 09.20.23
Jim interviews three students that recently started the University of Florida Nathan S. Collier masters in RealEstate program.
We'll see why they chose the program
What they expect to study
What careers they expect to pursue and
Why …
It'll be a great chance to hear what the future holds for
all of us and to be inspired!
*************************************
About Our Guests: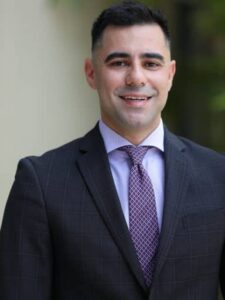 Demetri Psarianos
Demetri Psarianos is a Master of Science in Real Estate student at the University of Florida from Toronto, Canada. Over the last 5 years he has assumed various portfolio management roles at the Canadian Apartment Properties Real Estate Investment Trust (CAPREIT), one of the largest multi-residential REITS in the world. He has experience overseeing portfolios and teams in Canada's 3 major markets: Toronto, Vancouver, and Montreal. He has now entered the Master of Science in Real Estate program in order to gain competency on the development and lending side of the business, and to resettle his career in the United States. In his spare time Demetri competes for the Florida Gators as a member of the school hockey team.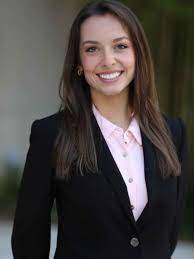 Peyton Recer
Peyton is a Master of Science in Real Estate student from Windermere Florida. She earned her B.A. in Business Administration at the University of Florida. While in school, Peyton held leadership in several campus organizations, including Women's Real Estate Society, Pre-Legal Honor Society, Doulos (Cru) Greek Life Ministry, and her sorority. Additionally, Peyton is a Teaching Assistant for the Legal Environment of Business, where she has conducted impactful research. Peyton grew up looking over her father's shoulder at his company's corporate real estate M&A projects and loved to spend evenings after dance practice discussing various strategy for leasing lawsuits, site selection, and consolidation opportunities. As a freshman in college, she was excited to share her research on the COVID-19 impacts on office leasing for a class project and shortly thereafter applied to the UF MSRE program. Her diverse internship experiences working on a Tenant Rep. team for Cushman & Wakefield and as a Summer Associate for Trammell Crow Company will aid her well in her pursuit of a legal career in real estate as a transaction's attorney.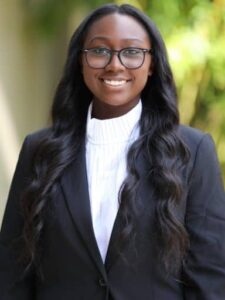 Emme Benoit
Emme Benoit is a Master of Science in Real Estate student from Atlanta Georgia. She recently graduated from the University of Tennessee with a Bachelors of Science in Business Administration with a concentration in Supply Chain Management and Entrepreneurship. Throughout her time at UT away from academics, she was involved in all things real estate. Growing up in real estate has been an integral aspect of her life where she had the opportunity to watch her fathers career in commercial real estate development. Now a member of the UF MSRE program, she is learning more about how to contribute to her community by transforming spaces, building lives within them, and changing the landscape