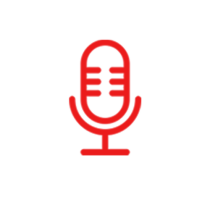 BEST BUSINESS & NEWS ONLINE
Fried On Business is South Florida's longest-running business talk show. With a decade of radio archives, over three years of podcasts and a new show every Wednesday at noon EST, Jim's unique blend of business, community, and positive energy continues to inform and inspire listeners.
INSIGHTFUL ANALYSIS & EXPERT COMMENTARY
In seeking real estate services or an entertaining and educational podcast to watch, I will always call on you for your guidance and counsel. You have been in the Miami-Dade and South Florida real estate market for many years, both in residential and commercial and know the players and the environment well. I am confident that you will do whatever it takes for the benefit of your clients.
ROBERT ZARCO
Zarco Einhorn SAlkowski Brito Attorneys At Law
You're amazing at these interviews, really so good at this man.
LOUIS OLIVER
BUSINESSMAN & FOMRER MIAMI DOLPHIN
I have enjoyed being a guest on Jim's podcast many times. We always have fun and the content we create is always informative and entertaining.
I find it a great way to project the Kobi Karp brand transparently and authentically.
Jim is well connected, insightful and professional. When we collaborate – he is creative and innovative with solutions for capital markets and site selection.
Kobi Karp
Kobi Karp Architecture & Interior Design