Episode 581: 9.7.20
What's Up in Gainsville?
What's going on in Gainesville Florida? What's the impact of the University of Florida and the evolving pandemic? Nick Banks will share Gainsville updates and the ripple effect of the pandemic on the University's home town.
About Our Guest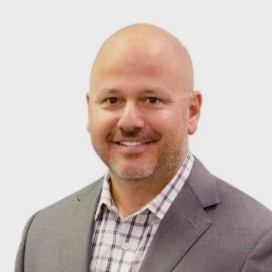 Nick Banks
Principal, Managing Director
Avison Young Miami
Nick Banks is a principal and managing director with Avison Young and responsible for overseeing the firm's activities in North Florida. Nick is the global leader of Avison Young's Retail Affinity Group and also a member of the company's US Executive Committee.
Nick is a graduate of the University of Florida with a degree in Finance and a concentration in Real Estate and is actively involved in several community and professional organizations. Nick serves as an advisory board member of the University of Florida Bergstrom Center for Real Estate Studies, where he is also a member of the executive board. In 2018 Nick became a member of the national board of directors for the University of Florida Foundation where he serves on several committees. Nick is an active member of the International Council of Shopping Centers (ICSC), where he has been a frequent panelist, and he was also the founding co-chair of the Gainesville committee for the North Florida chapter of Urban Land Institute (ULI). He recently served as the board chair for the United Way of North Central Florida and is a former member of the board of directors of the Gainesville Area Chamber of Commerce, where he served as a member of the executive board and as a member of the Business Development Committee. He is a graduate of Leadership Gainesville, which is a year-long leadership program hosted by the Chamber.
Prior to joining Avison Young in 2019, Nick ran Front Street Commercial Real Estate Group, which he founded in 2002 while living in South Florida. He spent the first eight years developing and acquiring office and retail projects in South Florida as well as North Central Florida. He relocated to Gainesville in 2004, and in 2010 shifted the focus of the firm to serve third party clients and perform brokerage and property management services. Within nine years, Nick led the firm's growth to a team of over 30 professionals doing business in six North Florida markets. Nick has fostered relationships with several large clients including Regency, Kite, RMR Group, The University of Florida, UF Health, Santa Fe College, City of Gainesville, RD Management, and Hankin Group.
Prior to founding Front Street, Nick held positions at Stiles Corporation in Fort Lauderdale and GE Capital Real Estate in Boca Raton.