Episode 621 | 6.23.21
Urban Evolution Done Right – The Underline
LIVE from Miami's Underline Soundstage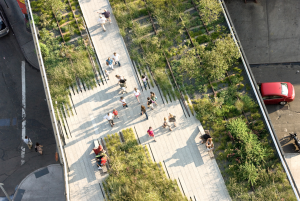 Image courtesy of theunderline.org
Jim is joined by good friend Meg Daly  to talk about the positive things that are happening in urban Miami. Too often we see the bad results of the gentrification and urbanization of our urban core.
Meg's experience walking underneath the Metrorail tracks in 2013 became the catalyst for one of the most transformational community development stories in Miami recent history: the creation of The Underline. There have been fewer changes more exciting to urban Miami than The Underline.
It links our neighborhoods  together.
It brings people together.
It provides recreation and education.
It helps us live better lives.
Hear their discussion and more on this week's episode!
About Our Guest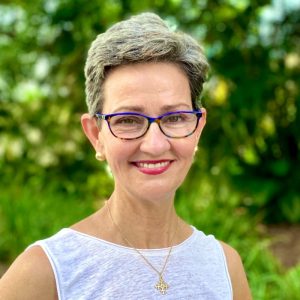 Meg Daly
Founder
Friends of the Underline
A 30-year sales and marketing veteran, Meg owned First Media Direct, a breakthrough target marketing company catering to the broadcast television industry. She has also held executive positions in the public relations, advertising and real estate industries. Meg has a BA in English from Vanderbilt University and has served on numerous philanthropic boards. She is currently CEO/President of Friends of The Underline and Chairwoman of The Underline Conservancy and a board member of the Miami-Dade Transportation Trust.