Episode 633  |  9.22.21
Family Office Update
Thomas Handler of Handler Thayer, LLP discusses year end tax planning issues plus other ideas for high net worth investors & family offices for year-end 2021. He also discusses building a business that spans generations and remains successful.
About Our Guest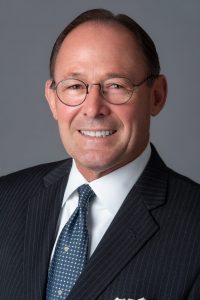 Thomas Handler is an advanced planning attorney focused on the analysis and structuring of sophisticated estate plans and family offices, and handling taxation and business planning issues for business owners, executives, professional athletes, celebrities and family offices. He has extensive experience in the analysis, design and implementation of domestic and international business planning, financial and estate planning, asset protection, family office compliance and advanced tax planning strategies. Mr. Handler is a managing partner in Handler Thayer, LLP, where he chairs the firm's Advanced Planning & Family Office Practice Group.
Mr. Handler has been named one of the Top 15 Wealth Planners and one of the Top 100 Attorneys in the United States. He has also been named to Who's Who in American Law, Who's Who in America, Who's Who in the World and Global Leading Lawyers. Illinois Leading Lawyers named Mr. Handler one of the Top Lawyers in the areas of Closely and Privately Held Business Law and Trust, Will and Estate Planning Law. He received the Family Wealth Alliance Leadership Award for Lifetime Achievement in 2017 and the Private Asset Management Lifetime Achievement Award in 2021. He was named 2017 Private Client Lawyer of the Year and in 2016 won the Excellence in Estate Planning Award. In 2015, he was named International Wealth Planner of the Year and Wealth Planning Gamechanger Lawyer of the Year in addition to receiving the Michael J. Brink Lifetime Achievement Award for Leadership and Service.
Comments
comments