Episode 668  |  6.15.22
Jim is joined by 2022 winners of the prestigious Miami Silver Knights Scholarship, Ivana Rebeca Stacey & Daniel Solomon, who join a long list of distinguished recipients that include:
Amazon Founder, Jeff Bezos
Bill Conti, the Oscar-winning composer who wrote the music for "Rocky" and "Karate Kid"
Frances Cook, a career Foreign Service Officer, who was a former US Ambassador
Ted Hendricks, former University of Miami and Hall of Fame Defensive End
+
Jim will also talk about NEW Preferred Equity Programs, their terms, and how these programs can work for you.
GENERAL TERMS
GP: Up to 80% passive equity for 30-50% of the GP position
LP: Amount – up to $50MM
Term: 2-10 years
Equity From Sponsor: 5-10%
Waterfall: 8-10% Preff
Then 70/30 to 15%
Then 60/40 to 20%
Then 50/50
Flexible on Sponsor fees
About Our Guests
Ivana Rebeca Stacey
2022 Coca-Cola Scholar
2022 Silver Knight
Ivana Rebeca Stacey is an environmental advocate who combined her passions for the outdoors and community work to co-found an environmental protection organization, Foster the Grove. Working in over 10 different mangrove-dense locations her organization was able to clean up approximately 1440 pounds of trash from mangrove shrubs along Biscayne Bay.
To fulfill the other 2 missions of the organization- to educate and to conserve – she created an IG account (@fosterthegrove) to track progress, engage with more people, and post informative content. Along with the help of her co-founder Tomas Duque, they fostered a mangrove nursery of 150 mangroves for over a year; these mangroves are now ready to be planted on a City of Miami island, scheduled to take place this summer, 2022.
Ivana was a board member of the Environmental Club at her school, St. Brendan's, and a Jr. Ambassador at Miami Waterkeeper, both of which helped her expand her influence outside of Foster the Grove.
She is a rising freshman at the Dual Degree program between the University of California-Berkley and Sciences Po in France, where she will be pursuing a degree in International Politics and Government and Environmental Policy.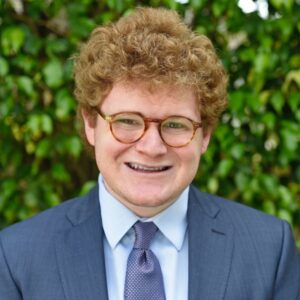 2022 Coca-Cola Scholar
2022 Silver Knight
Legally blind since birth, Daniel Solomon turned to music. He found his passion for the violin when he joined his elementary school's orchestra program. Realizing the orchestra supply closet didn't even have a rosin, a necessity for string instruments, he began advocating for arts education. He founded Music @ The Gardens to raise funds for Palmetto Middle School's orchestra. In high school, he merged that group with Pinecrest Sprouts Springs, which became Pinecrest City Music Project. Today, it reaches 502 elementary, middle and high school students through its orchestra programs, and the National Endowment for the Arts has awarded a grant to the group. Daniel is an Alhambra Orchestra violinist and earned a Diller Tikkun Olam Award, a scholarship granted to 15 young Jewish change makers worldwide.