Episode 599  |  1.13.21
BUILDING A SUSTAINABLE WORLD: BUSINESS WITH AN IMPACT
Sean O'Hanlon has been called 'Bioneer' and described as "One of the most influential voices in BioEconomy". He first became interested in agricultural, environmental, health, economic, food, water, and energy security issues after surviving Hurricane Mitch in 1998. He has been operating at the nexus of energy, agriculture, and water ever since.
Manny Johnson is passionate about projects that bring attention to problems we all face as world citizens and doing his best to leave the world a little better than when he arrived.
Join Jim and his guests as they dive into the unique business dynamics of the cannabis industry, what are best practices for sustainable growth and how Florida could come to see hemp replace citrus as its #1 cash crop.
About Our Guests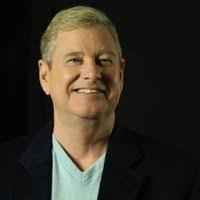 Manny Johnson
Co-founder, CEO & President
OrganiCann Group, Inc.


Sean O'Hanlon
Founder & CEO
Terra Pura
Comments
comments