Episode 726 | 07.26.23
Taking Real Estate Security Tokens to the Next Level
Sandstone Realty Advisors has teamed with Jameson Capital and Oasis Pro Markets !
This new partnership will help real estate operating companies and high net worth investors
Lower costs

Increase efficiency and

Reach new capital sources
Tune in today at noon to Fried on Business to hear Jim :
discuss where the real estate tokenization marketplace stands today

how it continues to evolve and

what it could mean to you …your transactions and your career.
Make sure that you tune in
The #podcastshow can be found on #linkedinlive #facebooklive #twitchstreamer
#twitter #clubhouse and the @friedonbusiness web site today at noon.
And:
Call me for help with your #realestate #investmentrealestate and #realestatefinancing problems
#hardmoneyloans
#digitalassets
#BridgeLoans
Preferred #Equity
#ConstrucitonLoans
#CPace and more!
Let me bring my special ️️️energy to you and your team.
My personal brand is that I self actualize by helping other people achieve their goals
I do that by bringing my team and personal experience to help solve your problems.
I can bring you peace of mind!
When you call me, it's always all about you 
Remember:
The person that wants to do something finds a-way the other finds an excuse…now go out there and make it happen
God bless you and God bless America 
#mortgagebroker
#friedthoughts #realestatefinancing
#podcastshow #podcast #floridarealestate #influencer #miamirealestate
#floridarealestate
#miamirealestate
American Home Finance Group NMLS 336310
*************************************
About Our Guests: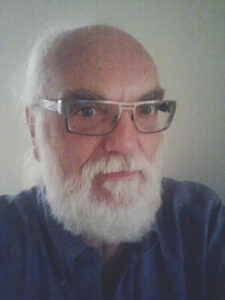 Jim McCarthy
Principal, Jameson Capital
With 40+ years of experience in real estate finance/private equity, re-structuring and work-outs, raising debt and equity, and closed on several billions in transactions, James McCarthy (Principal, Jameson Capital) has been an investor, lender, investment manager, portfolio manager, financial advisor, corporate consultant, work-out consultant, and city planner. Clients have included domestic & offshore investors, funds, high net worth investors, and private companies. He holds an MBA from Columbia University and a Master of City & Regional Planning from Rutgers University.
Jameson Capital advises on real estate investments and finance (and select corporate transactions) on the corporate/platform and project level, including strategic planning, capitalization, joint ventures, deal origination, transaction negotiation/closing , short-term and long-term debt and equity (especially creative and innovative solutions for complex transactions), asset management, and review of investment performance.