Episode 581: 9.7.20
Rock N Roll Chronicles
Jim talks Rock 'n' Roll with one of the era's iconic star photographers, Tom Zimberoff. During the 70's and 80's, Tommy's camera captured some of the most famous people in the world. They'll discuss some of the behind-the-scenes insights that he has on icons such as Ronald and Nancy Regan, The Rolling Stones, Jimmie Hendrix and many more!
About Our Guest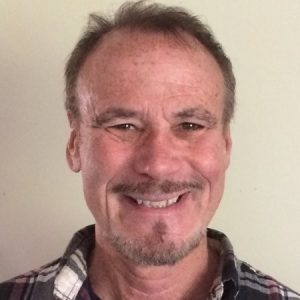 Tom Zimberoff
Contributing Writer
Storius Magazine
✭ USC School of Performing Arts
✭ Toured with and shot famous rock bands in the 70s before switch to photojournalism; contributing images to Contact, Gamma-Liaison, and Sygma agencies
✭ Portraits of celebrities, scholars, artists, scientists, business magnates, and politicians regularly published worldwide
✭ Photographed two sitting American presidents for covers of Time and Fortune
✭ Shot PEOPLE magazine's first cover
✭ First two portrait subjects were Marx & Lennon (Groucho and John)
✭ Commercial work featured in ad campaigns and brochures of many Fortune 500 companies
✭ Developed PhotoByte® software, the leading business app for pro photographers
✭ Author of "Photography: Focus on Profit" (Allworth Press), a textbook used at colleges nationwide.
✭ Contributed articles to Popular Photography, Photo District News, Communication Arts, and led seminars at colleges nationwide
✭ Taught photography at San Francisco City College, Napa Valley College, and College of Marin.
✭ Portraiture included in collections at National Portrait Gallery, London; Israel Museum, Tel-Aviv; Corcoran Gallery of Art, Washington, DC; Oakland Museum of California; Los Angeles County Museum of Art; Canton Art Institute; several corporate collections and university libraries. A permanent exhibition of portraits of fifty-two symphony orchestra conductors ("Maestro!") is a feature of the San Francisco Museum of Performance and Design.
✭ After ten-year hiatus from shooting, Zimberoff picked up cameras once again to illustrate best-selling book "Art of the Chopper" (Bulfinch Press), a tribute to decades-long affinity for custom motorcycles. A second volume was published after its success.
✭ Curated exhibition of personal photographs along with handmade motorcycles at William J. Clinton Presidential Library. Exhibition later installed at Appleton Museum of Art in Ocala, FL; and Union Station/Kansas CIty.
Specialties: IP, photography, portraiture, photo-editing, curating exhibitions, motorcycles
Comments
comments