Episode 574: 7.22.20

Empty Stadiums: A New Challenge in Wealth Management
Jeffrey A. Glusman of Level Four Sports & Entertainment is back to share with us COVID's impact on the professional sports industry. With its unique challenges in each sport, Glusman will share what he's seeing in pro athlete wealth management and what lies ahead as professional sports are s l o w l y reintroduced into our new normal.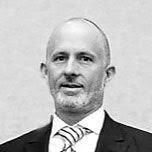 Practice Director
Level Four Sports & Entertainment
Former Senior Vice President of Merrill Lynch and SunTrust Sports & Entertainment Group is now running the Sports & Entertainment Practice for a 3 Billion dollar wealth management RIA, Level Four. Providing athelte and entertainer clients a family office platform acting as fiduciary advisors in their financial lives Jeff has been doing this since 2001.
Episode 574: 7.22.20
(To download, right-click and select "Save Link As".)