Episode 669  |  6.22.22
Jim welcomes Patrick O'Connell from Berkshire Hathaway HomeServices EWM Realty to talk about residential market trends. What's happening in the single-family residential and condo market in Miami? Tune in!
What is really happening in the Real Estate Market?
Have we reached the top of the market?
What is the impact of an increase in interest rates? 
DON'T MISS THESE INSIGHTS
+
Jim is joined by two more of the 2022 winners of the prestigious Miami Silver Knights Scholarship Neptune Peterson & Joshua Reaves
Be inspired to reach higher!
About Our Guests
Senior Vice President of New Business Development
Patrick is Senior Vice President of New Business Development for Berkshire Hathaway HomeServices EWM Realty- overseeing the Relocation Department and the sales operations for all of the company's current development projects. In addition to Relocation and Development Sales, Patrick directs Berkshire Hathaway HomeServices EWM Realty's REO Department which handles bank foreclosures in Miami-Dade and Broward Counties.
Originally from Cincinnati, Ohio, Patrick moved to Miami in 1988 to attend the New World School of the Arts College Conservatory where he received his Bachelor's in Fine Arts. Patrick has served as Vice-President of the Center Coconut Grove Neighborhood Association, is a graduate of Leadership Miami class of 2001, is previous Chairman of the Professional Development committee for the Realtor Association of Miami-Dade County, a former Director of RAMDC, and has served as a Director for The Florida Association of Realtors. Patrick was named "Development Representative of the Year" by the Miami Association of Realtors. He is past Chair of the Foundation Board of New World School of the Arts, immediate past Chairman of the Coral Gables Chamber of Commerce and President of the New World School of the Arts Alumni Foundation, which he helped found. In 2019, Patrick co-founded 'Illuminate Coral Gables', a festival of fine art light displays coming to the City of Coral Gables in January 2021.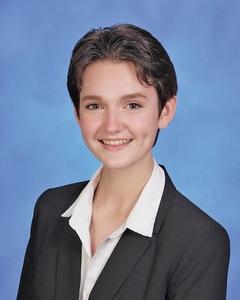 Neptune Peterson
2022 Silver Knight Award Winner
Bella 'Neptune' Peterson is dedicated to educating others about issues facing the trans community. Working with the Yes Institute, Bella launched a quarterly newsletter, Trans Talk, aimed at educating people about trans issues, with an emphasis on activism. They also has been part of the Legacy Couples Project at the Institute, in which pioneers of the LGBTQ+ communities share their stories. And Bella is the lead writer for op-ed pieces at New Voters, a nonprofit that works to boost teen voter registrations. Bella is co-founder and president of the Breakthrough Miami Council and serves as editor-in-chief of the Breakthrough Tribune, a newsletter that tells the success stories of Breakthrough scholars and volunteers.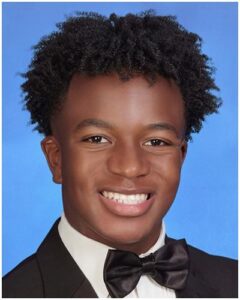 Joshua Reaves
2022 Silver Knight Award Winner
Joshua Reaves is a student, performer, director/choreographer, and teaching artist who uses his platform to makes arts education accessible to all. At the height of the pandemic, Joshua partnered with his Krop drama teacher, Jamel Booth, to teach musical theatre choreography via Zoom and Instagram Live classes for students in the drama program with an open invitation for anyone else who wanted to join. The goal was to increase physical activity and connectivity in a world where the norm had shifted to staying in bed and only seeing immediate family members all day. They taught over 500 viewers per class, gaining viewership from across the country. For this, Joshua was recognized as a featured artist in the Adrienne Arsht Center's "Arsht@Home: The Art of Making" series and featured alongside his drama instructor to teach at the Florida Theatre Conference. Joshua is a former United Way Youth Institute President, former MKHS Theatre Rehearsal Director, Magnet Schools of America Scholar, International Thespian Honor Society member, Dr. Michael M. Krop Principal's Hall of Fame inductee, and Miami Herald Silver Knight award winner 2022 in Drama. In the fall, Joshua will be attending Florida State University with a Florida Academic Bright Futures Scholarship as a freshman in their highly competitive BFA Acting Program.