Episode 569: 6-17-20

Reopening Miami Beaches, Business Interruption Insurance, Hormone Replacement Therapy
Jim will hear from Pesonal Injury Attorney Glen Lerner of Lerner & Roweall about business interruption insurance. If COVID-19 has caused you to reduce or close your business, your losses may be covered by your current policy. Tune in to find out.
You've probably heard about hormone therapy in certain contexts but may not realize its extensive applications. Mike Bertonatti, Clinical Director of the Medical Health Institute, clarifies misconceptions about bio-identical hormone replacement therapy and how YOU could benefit from their holistic services.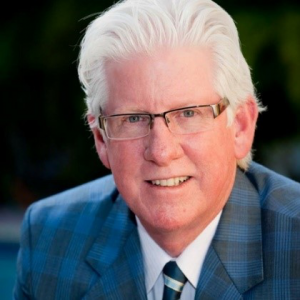 William D. Talbert, III, CDME has served as President & CEO of the Greater Miami Convention & Visitors Bureau (GMCVB) for the past eighteen years and Chief Operating Officer for the prior nine. His major accomplishments include assisting with the passage of the Travel Promotion Act of 2010; negotiating inter-local government funding agreements; preparing five successful Super Bowl bids, including the most recent bid for the NFL's centennial year 2020 Super Bowl; and three Pow Wow bids. Under Talbert's leadership, the GMCVB was awarded accreditation from the Destination Marketing Accreditation Program in November 2007.
In June 2016, Talbert was appointed to the United States Commerce Department's 2016-2018 Travel & Tourism Advisory Board. The Board serves as the advisory body to the Secretary of Commerce on matters relating to the travel and tourism industry in the United States and offers recommendations on implementation of the National Travel and Tourism Strategy.
On July 1, 2016, Talbert became Chair of the VISIT FLORIDA Board of Directors for FY 2016-17. VISIT FLORIDA is the state's official tourism marketing corporation and serves as Florida's official source for travel planning to visitors across the globe.
Talbert holds a master's degree in Public Administration from Florida Atlantic University and bachelor's degree in Business Administration from the University of Florida. In 2006, he earned the Certified Destination Management Executive (CDME) designation – the highest educational achievement in the destination marketing industry.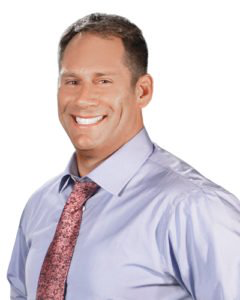 Personal Injury Attorney Glen Lerner is a founding partner of Lerner and Rowe Injury Attorneys and Lerner and Rowe Law Group. Attorney Glen Lerner is only licensed to practice personal injury law in the State of Nevada and has been doing so since 1991. He has successfully built not just a local name, but a national reputation. Glen Lerner deals with a large network of attorneys all over America to provide legal services in cases of personal injury, medical malpractice, hazardous products, and more.
The offices of Lerner and Rowe and their attorneys believe in respecting their customers. Glen prides himself in fighting for the "little guy" against big insurance companies and large corporations. "I grew up fighting every day of my life against bullies and I was the one who the other kids turned to. Now I do it as a grownup, and I get paid for doing what I love to do… fight!"
Lerner attended Dartmouth College for one year and graduated from Duke University in 1987 with a major in Religious Studies. Glen also prides himself on being a member of Duke's 1986 NCAA Division I Men's National Championship soccer team.
Glen Lerner is a 1990 graduate of Tulane Law School in New Orleans, Louisiana.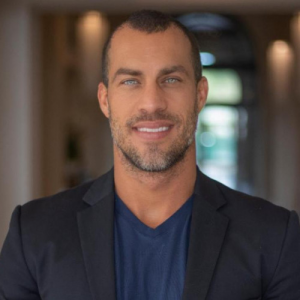 Michael Bertonatti is been in practice for ten years helping patients attain optimal health without using conventional medicine. Holistic being what it is, he utilize his background in the areas of nutrition, exercise,  Ayurvedic and Functional remedies. In Functional Medicine, we don't just manage symptoms using natural products but apply the principles of "systems biology". In other words , we focus on finding and correcting the underlying cause of imbalances within the system. If there is a problem, downstream we look upstream to find what he refers to as the lowest common denominator.
Working with patients, he will create an algorithm to demonstrate the underlying health issue and where it all commenced. He will then come up with a protocol based on lifestyle modification that includes a variety alternative for the patient. One man's meat is another man's poison. That also holds true for personal lifestyle choices and habits. In conclusion, Michael always preaches to patients "The food you eat can either be the safest and most powerful form of medicine or the slowest form of poison".
Recently, Michael has also become a contributor at Self Improvement from SelfGrowth.com– SelfGrowth.com is the most complete guide to information about Self Improvement on the Internet.
Episode 569: 6-17-20
(To download, right-click and select "Save Link As".)
Comments
comments