Episode 677  |  8.17.22
ACTIVITY ACROSS CYCLES: YESTERDAY, TODAY AND TOMORROW
How do the greats keep the deal pipeline going when markets change? James McCarthy of Jameson Capital and Jonathan Stein of Inland Real Estate Brokerage share their decades of expertise and knowledge of multiple product types and sectors.
About Our Guests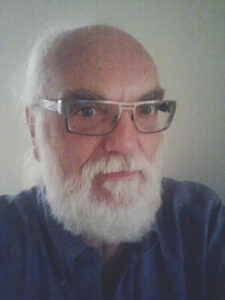 Principal
40+ years of experience in real estate finance/private equity, re-structuring and work-outs, raising debt and equity, and closed on several billions in transactions.
James has been an investor, lender, investment manager, portfolio manager, financial advisor, corporate consultant, work-out consultant, and city planner. Clients have included domestic & offshore investors, funds, high net worth investors, and private
companies
. He holds an MBA from Columbia University and a Master of City & Regional Planning from Rutgers University.
Jameson Capital advises on real estate investments and finance (and select corporate transactions) on the corporate/platform and project level, including strategic planning, capitalization, joint ventures, deal origination, transaction negotiation/closing , short-term and long-term debt and equity (especially creative and innovative solutions for complex transactions), asset management, and review of investment performance.
neighborhood and transportation planning.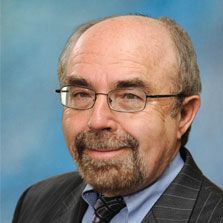 Jonathan J. Stein is President of Inland Real Estate Commercial Brokerage, Inc. He has been with Inland for more than 40 years and has held various leadership positions throughout the organization.
Prior to joining Inland, Stein was a physical education teacher for Chicago Public Schools for seven years. Since entering the real estate industry, he has previously served as commissioner and acting chairman of the City of Chicago's Community Development Commission, director and acting chairman of the State of Illinois Lottery Control Board, director and corporate secretary of the Northeastern Illinois University FoundationBoard and director and president of the DuPage Convention and Visitor's Bureau. He has also served as a president of the Northern Illinois Commercial Association of REALTORS® (NICAR), director of the Illinois Association of REALTORS® and chairman of its Commercial/Industrial/Investment Committee and a member of the board of directors of Feldman Mall Properties, Inc., a public company.
Stein is currently a member of the Alternative Direct Investment Securities Association (ADISA), the National Association of REALTORS®, the Chicago Association of REALTORS® and the National Auctioneers Association. He is also a member of the International Council of Shopping Centers' (ICSC) Government Relations Committee of Illinois, an advisory board member of the Roosevelt University Institute of Real Estate and a trustee and vice chairman of the Northeastern Illinois University Board of Trustees.
Stein received an Associates of Arts degree from Amundsen-Mayfair Junior College (now Truman College), a Bachelor of Arts in Psychology from the University of Illinois at Chicago and a Master of Arts in Leadership in Higher Education from Northeastern Illinois University. He is currently a licensed State of Illinois Managing Broker and State of Indiana real estate broker, a licensed Illinois auctioneer and a licensed Illinois insurance producer. Stein holds Series 22 and Series 63 licenses with the Financial Industry Regulatory Authority (FINRA).