Episode 699  |  01.18.23
PUTTING THE CLIENT FIRST
Jim is joined by Robert Zarco, an award-winning franchise attorney and commercial litigator, to discuss how his firm provides clients with peace of mind.
***
Let's raise the woof for Justice! Meet the new, special mascot of Zarco Einhorn Salkowski, P.A.
PLUS

THE FUTURE OF REAL ESTATE
Samuel F. Grossman of Inveniam joins us to discuss an update on real estate syndication using web 3.0.
About Our Guests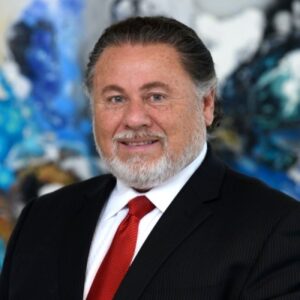 Complex Commercial Litigation & Business Trial Lawyer; Nationally Awarded in Franchise Law
President and Founding Partner of Zarco Einhorn Salkowski, P.A.