Episode 647  |  1.5.22
Private Market Data and Blockchain with Inveniam
Featuring:
Patrick O'Meara, CHAIRMAN & CEO
Frank Walczak, GLOBAL DIRECTOR, BUSINESS DEVELOPMENT
Clifford A. Lipscomb, Ph.D., MRICS, MANAGING DIRECTOR OF PUBLIC POLICY
About Our Guests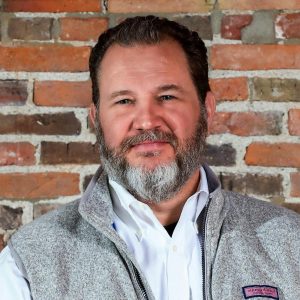 Patrick O'Meara is the Chairman and CEO of Inveniam. He leads the business development efforts and is product manager for the firm's proprietary and patent-pending transaction platform – Inveniam IO. Inveniam IO is a powerful technology platform that assists financial professionals in digitizing and modeling securities as data not code. Inveniam Capital Partners lays the foundation for digitizing Private Markets at the intersection of Capital Markets, Blockchain and Big Data.
Mr. O'Meara began his career at Raymond James and Bear Stearns & Co before founding his own financial advisory firm and building it into a niche leader for more than 14 years and employing over 80 finance professionals. As founder and President of O'Meara, Ferguson, Whelan & Conway he ran the firm's advisory services; leading the structuring and execution of transactions for 42 Catholic dioceses and dozens of other faith-based, donation-driven nonprofits in the US. Prior to founding Inveniam Capital, he served as Chief Investment Officer for the University of Mary.
Over the past 20+ years, Mr. O'Meara has been a principal in transactions or advised on:
·       $1+ Billion of equity financing
·       $800+ million of merger and acquisition transactions
·       $2+ Billion of new debt financing
·       $1+ billion of debt re-financing
An internationally recognized thought leader on the functioning of the Capital Markets, he frequently provides insight on finance, strategic planning and the intersection of the capital markets with underserved market segments. He has delivered talks in more than 45 states and provinces in the U.S. & Canada and countries around the world including regularly lecturing on the connections between canon and civil law on Church financing, at the Vatican, addressing over 600 economists from five continents and discussing a more robust understanding of risk and the allocation of capital.
He has been profiled in the Wall Street Journal as well as Bloomberg, TIME, The Chicago Tribune, The Bond Buyer, Politico, The National Catholic Register, and many others, and he's regularly appeared on Fox, CBS, ABC affiliates, EWTN and Catholic Answers Live.
Mr. O'Meara earned a Bachelor of Arts in Philosophy and Theology from Franciscan University of Steubenville and lives with his family in Michigan.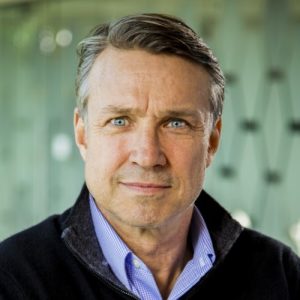 As Global Director, Business Development, Frank Walczak is responsible for expanding Inveniam Capital Partner's (ICP) footprint globally through Strategic Partnerships and identifying and capturing long term revenue-producing opportunities; and the development of sales teams and processes for the distribution of ICP software and sales teams to sell specific ICP sponsored deals.
Mr. Walczak is a successful relationship builder with over 25 years of experience with top financial firms. He has spent his career providing firms with substantial streams of revenue by establishing new lines of business, cultivating long term alliances with key players, and building well-rounded diversified first-rate teams in sales and relationship management. Mr. Walczak has a proven record of exceeding revenue objectives by creating high impact business strategies and capitalizing on market opportunities.
Prior to joining Inveniam, Mr. Walczak spent 22 years at Cantor Fitzgerald where he was originally hired from Tokyo Forex in Japan to create and manage a foreign exchange team in London. With Cantor Fitzgerald, he managed all aspects of the start-up operation including a budget, staffing, coordination of technology, telecommunications and P&L. Mr. Walczak established a viable business in just one year, building more than 250 active accounts in Europe and Asia in 5 years. After the 9/11 tragedy that decimated the Cantor workforce, he was brought in to help to rebuild the Cantor Equities team to the global player they are today.
After leaving Cantor in 2016, Mr. Walczak was introduced to tZERO where he led business development before joining ICP in 2018.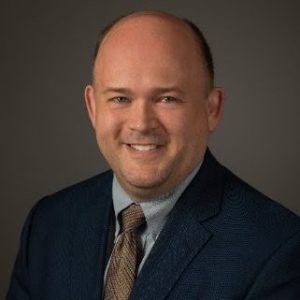 Clifford A. Lipscomb, Ph.D., MRICS is Managing Director of Public Policy, at Inveniam Capital Partners . In this role, Dr. Lipscomb provides strategy and research assistance on issues at the intersection of technology (blockchain), capital markets, economics, property valuation, real estate, and Big Data.
Dr. Lipscomb is a Chartered Valuation Surveyor with more than 25 years of experience in economic and statistical analysis, survey design, consulting, and teaching. His previous employment includes the Georgia Institute of Technology (2019-2021), Greenfield Advisors (2010-2019), Valdosta State University [Associate Professor of Economics (2005-2010) and Director of the Center for Business and Economic Research (2008-2010)], George Mason University (2004-2005), and the U.S. Department of Commerce, Bureau of Economic Analysis (2003-2005). Dr. Lipscomb was a Visiting Scholar at the Federal Reserve Bank of Atlanta from 2014-2017.
At Greenfield Advisors, Dr. Lipscomb helped clients achieve their goals by providing strategy and research assistance on issues at the intersection of technology, economics, property valuation, real estate, and Big Data. In this capacity, he advised on more than $55 billion in legal recoveries for his clients. He has also advised on more than $25 million in completed mergers and acquisitions transactions in his career.
Dr. Lipscomb was the Founding Book Review Editor for the Review of Regional Studies. Dr. Lipscomb is currently the Managing Editor for the Journal of Real Estate Practice and Education, an Associate Editor for the Journal of Real Estate Literature, and an industry board member of the Journal of Sustainable Real Estate. His work has been featured in The Washington Post, Wealth Management Real Estate, Yahoo! Finance, Bloomberg BNA, The Los Angeles Times, Atlanta Business Chronicle, and HousingWire magazine.
Dr. Lipscomb holds baccalaureate degrees in Economics and Sociology from Berry College as well as a Ph.D. in Public Policy from the Georgia Institute of Technology. He lives in Cartersville, GA with his wife and five children.