Episode 577: 8.12.20
Prisons and Pandemic
Kicking off the show is a very special guest. Kathie Klarreich of Exchange for Change shares with Jim the challenges of the prison system to keep inmates safe during the pandemic. Jim & Kathie discuss the physical implications of not having adequate social distancing and the mental and emotional toll of being completely isolated from any outsiders for months.
The State of Capital Markets
Jim invites Charles Foschini, Senior Managing Director-Florida and Co-Leader of Berkadia in Miami/Fort Lauderdale, FL, back to the studio to discuss capital markets. The last time Charles was on the show, the world had never heard of COVID-19. How have things changed since then? Don't miss this segment!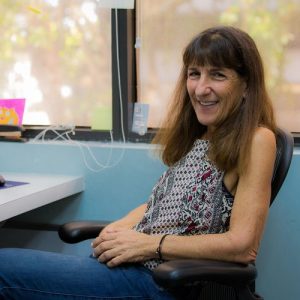 Founder, Executive Director
Exchange for Change
Kathie Klarreich is the author of Madame Dread: A Tale of Love and a contributor to two anthologies: So Spoke the Earth and Women, Writing, and Prison. In 2010 she received a Knight International Journalism Fellowship to train journalists in investigative reporting in Haiti. There she spent half of the last 24 years reporting for print, radio and television, including Time, The New York Times, ABC, and NPR. Kathie started facilitating writing workshops in the correctional system in 2009 and began the writing exchanges with academic institutions in 2013.  She graduated from the University of Michigan and received her MFA from Leslie University.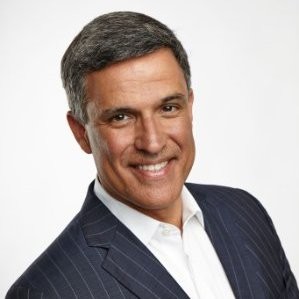 Senior Managing Director, Florida Co-Leader
Charles Foschini is senior managing director of Berkadia, its highest production title. He provides complex capital solutions to a focused clientele of major property owners throughout the United States. Unique among his peers, Charles' team of six engages in a borrower-focused practice balanced between commercial and multifamily executions. They bring creative solutions to every engagement. In addition to his production role, Charles co-manages the state of Florida, providing strategic vision and leadership to a dynamic team of investment sales and commercial finance professionals in one of the country's top-producing regions. With over two decades of experience structuring complex transactions, Charles and his team have been involved in the sale and financing of commercial and multifamily properties totaling approximately $20 billion. These include several portfolio and landmark single-asset transactions in excess of $200 million.
Charles is a three-time alumnus of the University of Miami. There he earned an undergraduate degree, a JD degree from the School of Law and a MBA degree from the School of Business, each with honors of distinction. Charles is active in his community and with the University of Miami. He is involved in several board and membership positions. Additionally, he's served as an adjunct professor in the School of Law in its prestigious LLM program for real property.
Comments
comments