Episode 650  |  2.2.22
RESIDENCY & CITIZENSHIP with EZZEDEEN SOLEIMAN
TAX SEASON with TOM HANDLER
About Our Guests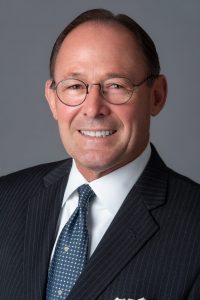 Private Wealth Magazine called him "one of the most respected Tax and Estate Attorneys in the world." Mr. Handler is an advanced planning attorney that focuses on implementing and integrating legal structures for businesses, executives, professional athletes, celebrities and family offices. He has extensive experience in the analysis, design and implementation of domestic and international business planning, estate planning, asset protection, family office and advanced tax planning strategies. His experience includes estate contests, tax controversy, tax litigation, public accounting and corporate and foundation directorships.
He has authored numerous professional articles and lectured extensively both nationally and internationally at wealth industry, professional and family office educational conferences.
He created the Asset Protection Profile™ and Stealth Prenup™ in addition to other proprietary strategies for affluent families and family offices. Mr. Handler has been named to the CityWealth Global Leaders List of Top 100 Attorneys in the U.S., the Wealth Strategies Design Team, comprised of the 15 top wealth planners in the U.S., Leading Lawyers in both Wills, Trusts & Estate Planning Law and Closely & Privately Held Business Law, to Who's Who In American Law , Lawyers of Distinction, Who's Who In America and Who's Who in the World.
Mr. Handler is a recognized thought leader in the advanced planning and family office marketplaces who has been quoted in the Wall Street Journal, Chicago Tribune, New York Times, Worth Magazine, Barron's, Christian Science Monitor, Private Wealth Magazine, Las Vegas Review Journal, Chicago Sun-Times, Structured Products Magazine, ABA Journal, National Law Journal, Crain's Chicago Business, Derivatives Weekly, Wealth Manager Magazine and other publications. He has appeared as an expert commentator on numerous radio and television shows.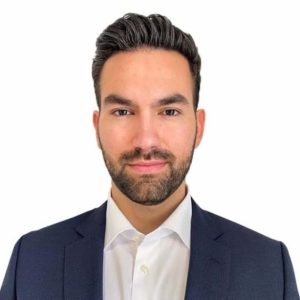 Ezzedeen led the opening of Latitude's office in Beverley Hills, California, which is the first global investment migration consultancy firm to have an office in the USA.
Ezzedeen was one of the first practitioners to successfully develop the investment migration market in North America. He has spent several years working with business leaders, prominent families, and entrepreneurs in the Americas and Europe, advising them on international business, alternative investments and investment migration.
Prior to joining Latitude, Ezzedeen was Director at leading RBCI company and a member of their private client management board. Before that, Ezzedeen worked at Societe Generale- Corporate Investment Banking, handling requests for pension funds in Canada.
Ezzedeen is an avid cigar aficionado and enjoys them with friends that he's made all over the world. He'll usually find a cigar lounge in every new city he visits and mingles with the locals. Ezzedeen grew up playing hockey like many Canadians and is improving his backhand at tennis.