Episode 718 | 05.31.23
Some #secretsauce to help you build your #personalbrand
Today at noon my guest is Rebekah Carlson of Carlson Integrated, LLC one of my key team members!
Rebecca and her merry team of marketers has helped me build my website and design my E blast. They also provide me with new ideas and timely feedback 😀
Make sure to join us to pick up some great tips and new hacks.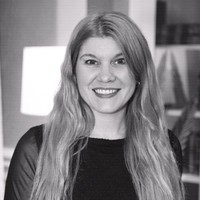 Bekah Carlson
CEO, Carlson Integrated
Bekah Carlson founded Carlson Integrated in 2017 after 14 years in-house at a commercial real estate investment firm, where she was the director of marketing and business development. Carlson Integrated specifically works with small to mid-sized companies throughout the country to elevate their firms' presence through the development of meaningful content, compelling graphics, and key messaging strategy – in both digital and traditional marketing channels. CI's team consists of eleven marketing mavens in a full-service marketing practice.
Bekah is an Illinois Licensed Real Estate Managing Broker and Past President of the Northern Illinois Commercial Association of Realtors®, an organization for which she was named Realtor® of the Year in 2017. Bekah was named one of Connect Media's 2020 Women in Real Estate in Chicago. She is a member of ICSC (Innovative Commerce Serving Communities) and the Vice President of Education for the Mundelein Toastmasters.