Episode 659  |  4.6.22
#allaboutcommunity
The Fried on Business Show celebrates April and the return of the O, Miami Poetry Festival with Melissa Gomez.
PLUS
Jim is joined by Publix media relations manager Lindsay Wallace and community relations manager Robyn Hankerson-Printemps. to learn about the company's exciting initiatives to build community and improve our Florida ecosystem.
About Our Guests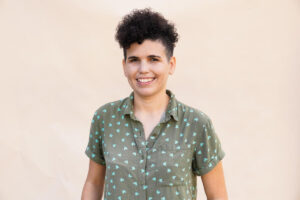 Melissa Gomez (Communications & Production) leads O, Miami's logistical efforts and serves as the narrative specialist for videos and other documentation. Formerly with O Cinema, she has a background in event coordination and planning and has produced specialty film programming for Popcorn Frights Film Festival, Film Junkies, and the Third Horizon Film Festival, where she also served as technical director. A lifelong native of Miami, Melissa holds a Bachelor of Science degree in Film Production from Miami Dade College with a focus on directing and editing.
So, where shall we encounter a poem this April…
* on your parking ticket
* on a can of beer
* on Fruit and Space Park placards
* on a school fence
* on a LED crosswalk sign
* on coffee sleeves
* bumper stickers
* in your ice cream
And on and in so many more unusual and unique places!
it's the O, Miami Poetry Festival!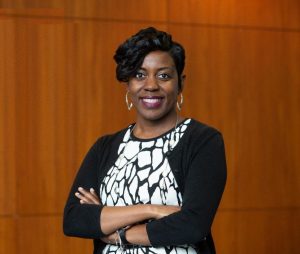 Community Relations Manager
Robyn Hankerson-Printemps serves as the community relations manager for the Miami Division of Publix Super Markets, Inc. In her role, she manages relationships with nonprofit organizations from Monroe to Brevard Counties and oversees the division's community service initiatives.
Prior to joining Publix, Hankerson-Printemps served as a public information officer at the Broward Sheriff's Office. She has also held the roles of director of communications & media relations at Johnson & Wales University and development & donor relations manager at the Urban League of Broward County. She began her career with Bitner Goodman/Goodman PR, where she represented various clients in the nonprofit, retail, healthcare and government industries. She has more than 15 years of experience in public relations, crisis communications, community outreach, special events and marketing.
A native of Broward County and advocate for the community, Hankerson-Printemps is a long-time supporter of the Urban League of Broward County, Zeta Phi Beta Sorority, Inc. and the University of Florida Association of Black Alumni. She has served on the board of several organizations, including Broward Education Foundation, New Leaders Council – Broward and ArtServe. She has been recognized as an Unsung Hero by the UF Alumni Association and as one of Legacy Magazine's 40 Under 40.
Hankerson-Printemps is a graduate of Leadership Broward Class XXXIV, New Leaders Council – Broward and the National Christian Foundation's Lifework Leadership institute.
She holds a bachelor's degree in public relations from the University of Florida and a master's degree in leadership from Nova Southeastern University.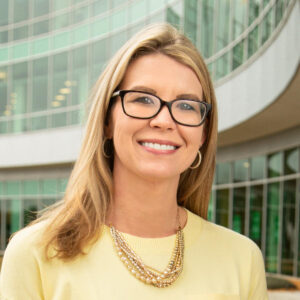 Publix is contributing $2 million to remove invasive trees and plants in 1,000 acres of wetland in the Florida Everglades. These trees and plants use more than their share of water, interrupting Florida's natural water system. We are funding projects at Corkscrew Swamp Sanctuary and the saline glades in Everglades National Park that will restore the health of these habitats and return an estimated 174 million gallons of water per year to the local environment.