Episode 663  |  5.4.22
MIAMI'S PUBLIC-PRIVATE PARTNERSHIP
WITH Matt Haggman OF OPPORTUNITY : MIAMI
+
MARKETING TECHNOLOGY
WITH Andreas Senie, Bekah Carlson AND Reagan Mendoza
About Our Guests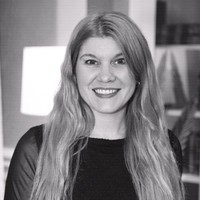 FOUNDER
Bekah founded Carlson Integrated in 2017 after 14 years in-house at a
commercial
real estate investment firm, where she was the director of marketing and
business
development. Carlson Integrated specifically works with small to mid-sized
companies
throughout the country to elevate their firms' presence through the development of meaningful content, compelling graphics, and key messaging strategy – in both digital and traditional marketing channels. CI's team consists of eleven marketing mavens in a full-service marketing practice.
Bekah is an Illinois Licensed Real Estate Managing Broker and Past President of the Northern Illinois
Commercial
Association of Realtors®, an organization for which she was named Realtor® of the Year in 2017. Bekah was named one of Connect Media's 2020 Women in Real Estate in Chicago. She is a member of ICSC (Innovative Commerce Serving Communities) and the Vice President of Education for the Mundelein Toastmasters.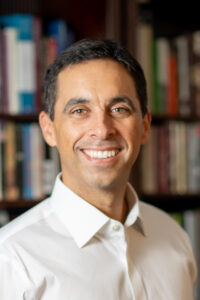 Executive Vice President
Matt Haggman is Executive Vice President at The Beacon Council, a public-private partnership that is the economic development organization for Greater Miami. In this role he leads Opportunity Miami, a newly reimagined community-wide initiative focused on helping shape Miami's long-term economic future.
Previously, as Miami Director at Knight Foundation, Matt created and built the foundation's program focused on propelling high-growth entrepreneurship. Numerous efforts funded and supported under Matt's leadership are now pillars of Miami's rapidly growing entrepreneurial ecosystem. This includes Endeavor Miami, The Idea Center at Miami Dade College, eMerge Americas, Center for Black Innovation, Miami Angels and The LAB Miami, among many others. The work has been cited in two Harvard
Business
School case studies. Upon his departure he was called in The Miami Herald and "a pioneer in Miami [who] has spearheaded the entrepreneurial movement."
Prior to joining Knight Foundation, Haggman was an award-winning journalist with The Miami Herald and Daily
Business
Review. Matt won numerous local and national awards, including a Gerald Loeb Award, the highest honor in
business
journalism.
Matt is currently a founding Board Member of Endeavor Miami and a Trustee at New World Symphony. He and his wife, Danet Linares, live in Coconut Grove.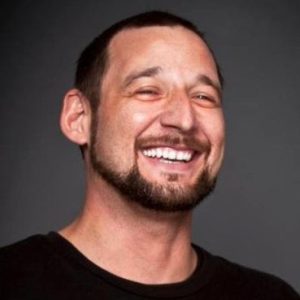 As an accomplished, multi-disciplined producer, audio engineer and on-air talent, Reagan has extensive experience in broadcast production and media arts. Whether creating programs, overseeing projects or applying specific skill sets to previously created projects, he takes great pride in his work. As creative professionals, he believes that it is our responsibility to be in service to the project at all times, providing our clients with the best possible quality and delivering in a timely manner.
Reagan's background in sales and management helps him identify each client's individual needs, and his background as an audio technician helps him translate those needs and visions into broadcast-ready works of art.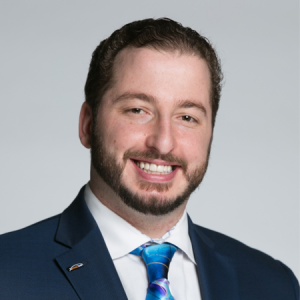 A technologist at heart, Andreas built his
businesses
utilizing cutting-edge technology. He now works with organizations of all sizes fulfilling his mission to help them succeed through technology and real estate.
Extensively experienced in
business
development, SaaS Services,
Commercial
Real Estate Technology and Financial Technology, Andreas has worked with some the worlds largest Non Profits and For Profit Organizations. He passionately continues driving technology adoption and creating synergistic working relationships resulting in acceleration towards organizational objectives, increased revenue, and overall long-term growth.
Andreas is a 3rd generation real estate developer, a licensed real estate broker and the Founder & former Managing Partner of EAC Properties, a full-service middle-market real estate
business
, in partnership with The Higgins Group made up of 13 offices and over 300 agents.