Episode 672  |  7.13.22
LIVING YOUR BEST LIFE
Naz Beheshti, Author of Pause. Breathe. Choose.: Become the CEO of Your Well-Being
Learn how well-being and success are connected, allowing us to fulfil our highest business, personal, and social potential.
+
MIAMI 4 SOCIAL CHANGE YOUTH FILM FESTIVAL
The 7th Annual Miami 4 Social Change Youth Film Festival on July 21-22 is a media empowerment and social change media platform to showcase and elevate the voices of today's youth through film, and inspire young people to create change using the art of cinema and filmmaking.
About Our Guests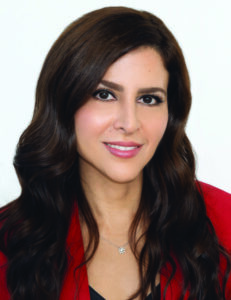 Author
Naz Beheshti began her career as the executive assistant to Steve Jobs at Apple. Jobs, her mentor, is the inspiration behind her new book, 
Pause. Breathe. Choose.: Become the CEO of Your Well-Being
. He had an early and profound influence on her belief that the ultimate wealth is well-being.
In 2012, Naz founded 
Prananaz
, a corporate wellness company that provides custom, high-touch, high-tech programs improving leadership effectiveness, employee well-being, employee engagement, company culture, and business results. Some of her clients include Google, Facebook, Nike, JPMorgan Chase, Gilead Sciences, Skadden, Fico, Coinbase, UCSF Health, and Columbia University. Prananaz delivers programs, workshops, coaching, consulting, keynotes, and training to teams and organizations of all sizes.
Naz's diverse experience includes a decade in the high-stress environments of tech startups, Fortune 500s, and pharmaceutical companies (Apple, Yahoo!, AstraZeneca). She also co-founded 
Rise 2 Shine
, a non-profit organization committed to helping alleviate the suffering of young children in Haiti.
Naz's work has been widely featured in the media, including CNBC, BBC, Yahoo, Inc., Fast Company, O: The Oprah Magazine, and many more. She is also a regular 
Forbes
 contributor with over 150 published articles on mindful leadership and corporate wellness and writes for Entrepreneur and Thrive Global. She holds a BA in Psychology from the University of California, Santa Cruz. She is a certified Holistic Health Coach, certified Transformational Coach, certified Advanced NLP (neuro-linguistic programming) Practitioner, certified yoga instructor, and lifelong practitioner, and trained TM (transcendental meditation) practitioner.
Naz divides her time between New York City and Miami Beach. She and her husband enjoy spending time with eclectic friends and taking fitness classes. Her global company is based in New York City, Miami Beach, and San Francisco.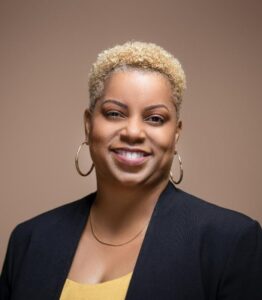 Saliha Nelson, EdD is an award-winning non-profit executive, youth development practitioner, and community coalition-builder dedicated to building opportunities that elevate the assets, aspirations, and contributions of urban youth. Currently, Ms. Nelson serves as CEO of URGENT, Inc. a non-profit creative youth development organization dedicated to empowering young minds to transform their communities. In this role, Nelson is most proud of creating platforms that amplify opportunities for young people to develop, practice, and share their talents and skills like the Miami 4 Social Change Youth Film Festival. Most recently, Nelson lead the development of the first registered media arts and creative technologies youth apprenticeship in the state of Florida.
Dr. Nelson volunteers her time as the Chairwoman of the Overtown Children and Youth Coalition, a place-based collective impact organization that galvanizes members to convene, network, leverage and scale positive impact for children and youth in a designated Florida Children's Initiative (FCI) community.
She has been recognized for her impactful commitment to youth and community change. Recent credits include receiving the 2021 Distinguished Service Award from the Miami Dade Chamber of Commerce, 2019 Top 10 Women-Led Nonprofits in South Florida from The Commonwealth Institute, 2018 Outstanding Social Impact Award from Goldman Sachs 10K Small Businesses Program at Miami Dade College, 2015 Induction to Women's Fund of Miami Dade Honor Roll, and 2013 Student Silver Medallion Award for community-based leadership and service from MCCJ.
Dr. Nelson earned a Bachelor of Science in Social Policy and Education from Northwestern University, a Master of Education in Community and Social Change from the University of Miami and a Doctor of Education in Applied Learning Sciences at the University of Miami.