Land Development and Investing
Episode 742 | 11.15.23
Lindsay Jarvis, Senior Partner and one of the founding members of BRD Land and Investment, and BRD Land and Investment's CEO, Maurice Johnson join Jim today.
As many of you know, Warren Buffett's recent stock purchases in DR Horton, NVR-Ryan Homes and Lennar support the view that phenomenal growth and success is expected for those who invest in the residential Real Estate industry in the coming years.
Today Jim speaks with Lindsay and Mo about BRD Land and Investment and its capital arm, 'Rockstar Capital Group' and how they plan to work with Oasis Pro to lower costs, increase efficiency and potentially reach new investors.
*************************************
About Our Guests: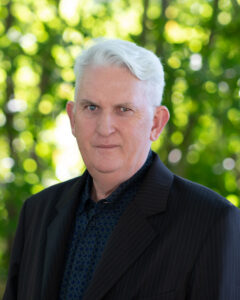 Lindsay Jarvis
Senior Partner and co-founder of BRD Land & Investment
Lindsay Jarvis is a Senior Partner and co-founder of BRD Land & Investment and is responsible for oversight of company operations, capital raising, and legal interfacing.
Located in New Zealand, Mr. Jarvis is a seasoned business veteran with nearly 40 years of experience.
Mr. Jarvis spent 20 years owning and operating a successful construction company with nearly 120 staff members. Over that period, the company went on to complete over $40m of commercial and residential projects.
After 2013, Mr. Jarvis sought a new challenge and began researching markets in the Southeastern United States in search for build-for-rent communities. Mr. Jarvis would meet Mr. Burrell that same year and they would go on to form a partnership where they have built and sold over 1,000 homes.
Mr. Jarvis holds a degree in Construction Law from Auckland University Campus that includes expertise in areas of cost, feasibility, management, and appraisals.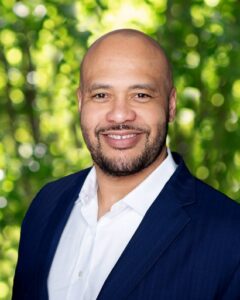 Maurice Johnson
Chief Executive Officer of BRD Land & Investment
Maurice Johnson is Chief Executive Officer of BRD Land & Investment and brings over eighteen years in the real estate industry and a proven track record of strategic planning and execution and driving organizational growth.
Mr. Johnson has a Bachelor's degree from The Citadel and spent 8 years in public accounting with PricewaterhouseCoopers before shifting to a career in homebuilding. With over a decade of experience at Taylor Morrison in various expanding leadership roles, his track record of achieving outstanding business results, growth in competitive markets and inspiring teams to achieve their full potential continued.
After leaving Taylor Morrison, Mr. Johnson joined Meritage Homes as the Charlotte Division President in 2016 and later the Area President. His ability to leverage relationships and identify strategic land projects led to the successful establishment of the Coastal Carolinas Division and later his promotion to become the Florida Region President.
Mr. Johnson moved into the Chief Executive Officer role for BRD Land & Investment in 2023.