Episode 575: 7.29.20
Why should you get a residential mortgage NOW?
How far did property values drop on March 15, 2020?
What comes next?
What does that mean to you?
Why is it URGENT that you reach out for a home loan NOW ☔️
In facing this virus for the last 6+ months in the US, the facts have been up and down and all around and back again. To stay on top of the ever-changing impact is quite the task.
We've got you covered.
In this episode, we hear updates and outlooks on finance and real estate from KC Conway & Todd Jones. We talk about the impact of the current economic environment on both residential and commercial real estate. We also discuss the prospects for recovery in each of the major commercial #realestate food groups: industrial, multifamily, retail, office and hotel, CBD versus Suburbs and much, much more.
Join us for a fun, fast-paced discussion!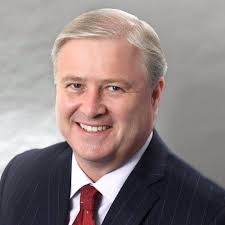 KC Conway MAI, CRE, CCIM
ACRE – Alabama Center for Real Estate
CCIM Chief Economist
Bio:
"With more than 30 years of experience in commercial real estate, Conway is a nationally recognized expert and speaker on a wide range of topics. His areas of specialty include housing, industrial, litigation support, industrial and office real estate, North American ports, and land development.
Conway is a frequent speaker for the Federal Reserve, FDIC, FHLB, state bank commissioners, academic groups, professional organizations, and industry associations. He previously served as chief economist for Colliers International – US.
In addition to being a frequent lecturer at international conferences, Conway has consulted with major governmental agencies, most notably briefing former Federal Reserve Chairman Ben Bernanke and the Board of Governors on the burgeoning subprime lending and housing crisis and its impact on the commercial real estate industry." – CCIM Institute Newscenter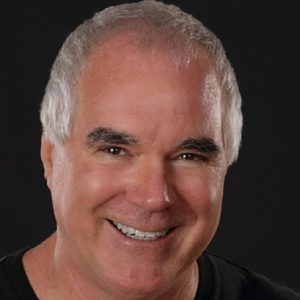 Todd Jones, MAI, CRE, FRICS
Principal
RealAdvice
Bio:
Since 1985, Mr. Jones has provided complex income-producing commercial property valuation, expert testimony, litigation support, ad valorem property tax counseling and representation, appraisal review, investment advice, marketability analysis, and feasibility analysis, including highest and best use analysis for virtually all types of commercial, industrial, residential, and special purpose real estate, on behalf of financial institutions, REIT's, government entities, publicly traded companies, and private concerns.
He is one of three highest credentialed appraisers in Florida. Furthermore, Mr. Jones is a State Certified General Appraiser in more than 30 states.  He was a Member of the 2011 Florida Governor's Tangible Personal Property Task Force.  Additionally, he has taught as an Adjunct Professor at the University of Florida's #1 ranked MSRE program for eight years, and as an Appraisal Review Instructor for the Florida Banker's School for five years. Moreover, his appraisal work has supported transactions as large as $1.5 Billion, and has been validated through landmark court cases.
As President of the Florida Association of Property Tax Professionals, and an inaugural member of the Florida TaxWatch Tax Advisory Council, Mr. Jones regularly addresses the Florida Cabinet, Legislature, and various state agencies on property tax policy and issues impacting taxpayers. Since 2007, the Association has successfully collaborated with other influential groups to change the law in Florida affecting how the assessors must develop and support valuations in defending challenged assessments, "leveling the playing field" by lowering the burden of proof for taxpayers in assessment challenges, and requiring the development of uniform rules, policies, and procedures for Value Adjustment Boards across Florida's 67 counties to improve fairness in taxation for all Floridians.  Because of all this, in 2012, the Florida legislature sought Mr. Jones' counsel on comprehensive property tax reform legislation.
Episode 575: 7.29.20
Comments
comments