Fried On Business host Jim Fried of Sandstone Realty Advisors was recently quoted in a South Florida Business Journal story about four potential developments being considered to replace Wynwood Yard and the O Cinema.
A Lennar Corp. subsidiary has the 1.11-acre site at 48-98 N.W. 29th St. and 63 N.W. 28th St. under contract from longtime owners Barreto Properties and 29th Street Complex, both managed by David Lombardi of Lombardi Properties.
From the article: "Lombardi said he decided to sell the property after local broker Jim Fried approached him, saying that Lennar was looking for apartment development sites in the area. He anticipates that Lennar will break ground in spring 2019."
Click here to read the entire story. Subscription required.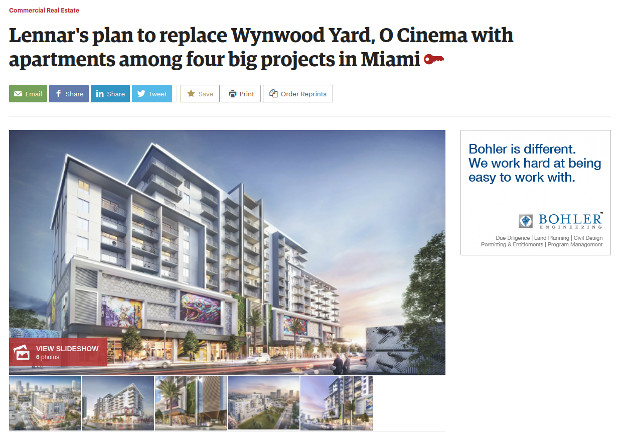 Comments
comments