Episode 578: 8.19.20
Investing in the Community Through Performance Art
First, Jim speaks with Adam Ganuza about Knight New Work 2020, an open call to fund up to $500,000 to help Miami-area performing artists develop new ways to connect with audiences in a world upended by the coronavirus pandemic. Knight New Work 2020 ​is an open call that will select ​15 to 20 artists or arts organizations to receive $10,000 each to help them develop groundbreaking works in the ​fields of dance, music and theater.
Miami High-End Real Estate
Our next guests, Scott and Belinda Sime, Owners of Sime Realty Corporation, know the value of customer service in the real estate industry, which is why Belinda was recently recognized for closing a $20M deal. Jim, Scott and Belinda talk about the state of the Miami market and its high-end properties, continuing open house showings, and their formula for success as a boutique firm in the community.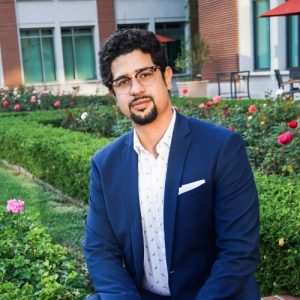 Adam Ganuza
Program Officer/Arts
Knight Foundation
Adam Ganuza has held various positions in health care administration and policy analysis, engineering research, and in film, television, live music and festival production.
Prior to Knight Foundation, Ganuza was production director of the Rhythm Foundation, a Miami Beach-based arts and culture nonprofit that fosters international cultural exchange through music. He is a graduate of the National Urban Fellows program, an academic and leadership development program that focuses on increasing diversity in the public and nonprofit sectors.
Ganuza is a Miami native. He earned a Bachelor of Science from Brown University, a Master of Science from the University of Michigan, and a Master of Public Administration from Baruch College.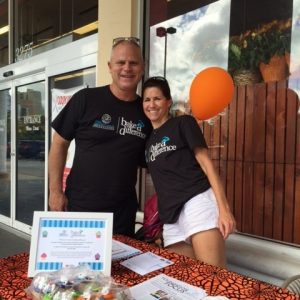 Scott & Belinda Sime
Owners
Sime Realty Corporation
Scott Sime is the President and Chief Executive Officer of Sime Realty Corporation, a commercial and residential brokerage company with a strong emphasis on customer service. Scott grew up on Key Biscayne from 1962-1982 and has since resided in Coral Gables with his wife and daughter. Scott's mother was the Vice Mayor of Key Biscayne and his father was a world record setting sprinter who ran in the 1960 Olympics and who later became an Ophthalmologist in Miami.
Prior to founding Sime Realty Corporation, Scott was the Managing Director of CB Richard Ellis (CBRE) in Miami-Dade County. CBRE is the largest publicly traded commercial real estate firm in the world. There Scott was responsible for day-to-day operations of the organization. In this role, Scott oversaw 110 employees, including administrative, valuation and appraisal, marketing and research professionals and 70 seasoned real estate brokers, who specialize in all areas of commercial real estate. Prior to his tenure at CBRE, Scott was a real estate broker with The Codina Group. In total, Scott has been in Miami since 1962 and has more than 28 years of commercial real estate experience in the local market.
Scott has completed real estate transactions with The University of Miami, Baptist Health South Florida and PS Business Parks. He and his team have completed some of the largest commercial real estate transactions in South Florida including the sale of the Miami International Commerce Park valued at $206,000,000. Sime Realty Corporation currently represents a portfolio consisting of 35 properties totaling approximately 2,000,000 square feet.
Scott is currently a board member of the following organizations: The Miami Lighthouse for the Blind and Visually Impaired, The Orange Bowl Committee, The University of Miami Real Estate Advisory Board and He is currently the Chairman of The City of Coral Gables Economic Development Council, appointed by the current Mayor.
Belinda Sime is a trained Coral Gables licensed real estate agent who is dedicated when it comes to selling homes for sale in Coral Gables, Pinecrest, Coconut Grove, and other surrounding cities. Call Belinda Sime today and get professional real estate advice from a licensed agent who is familiar with looking for and valuing properties in Coral Gables.
Real estate transactions involve thousands of dollars and tons of dense paperwork, so it is highly recommended that you seek suggestions from a real estate expert. If you are buying a home, a real estate specialist can get you property listings that meet your needs. If you are a home seller, you want to work with a licensed real estate agent that can negotiate a winning deal. The key is to get knowledgeable real estate recommendations from a real estate specialist who will place your interest above anyone else's. If you are searching for a Coral Gables licensed real estate agent to help you search for houses for sale, Belinda Sime can help.
Comments
comments