Episode 572: 7.8.20
Part 1 – Annabelle DeGrazio
Part 2 – Manny Johnson
Part 3 – Tom Handler
Part 1
First, if your business strategy is strictly to appeal to the eyes or ears, you're missing a few other senses! Annabelle DeGrazio of TAJA Collection (as seen on Good Morning America, People Magazine, Harper's Bazaar, and more!). She talks about how their business came to be what sets TAJA apart. And she shares how they're spreading joy and positivity in a time that so desperately needs it. (Plus a rave review from Jim's beautiful wife, Vivian!)
Part 2
Next, Manny Johnson is back to further educate us on PPE regulations, which kinds of PPE are actually effective (and which are not), and how to obtain PPE through Viz Wellness Supply to continue protecting yourself & others. He discusses one of the key elements that sets Viz Wellness apart from their competitors, how to help reduce the odds of catching the virus, including important information about the use of cloth masks.
Part 3
This economic climate may look similar to other financial crises our country has faced, but should we approach it the same as we have in the past? Closing our show is Tom Handler, our family office expert, will share the best ways for family offices to operate wisely and weather this economic storm. He also discusses some of the outstanding ways his clients are working to protect their employees and serve their communities.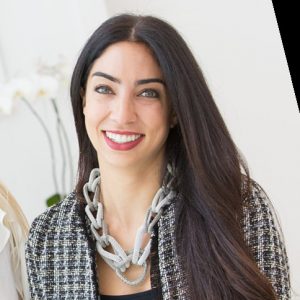 Annabelle DeGrazio moved to Miami in 2010 from the northeast to pursue a career in law. While working as an associate at a premier Biglaw firm, Annabelle and fellow associate, Annie Jensen, were searching for the perfect holiday gift for their secretaries. They knew they wanted to get candles but wanted to add a more personal touch, but couldn't find it! Soon after, TAJA Collection was born.
TAJA was created to redefine gift-giving (even if it's for yourself!). Making it easy to find the perfect–and most thoughtful–gift with just a few clicks, TAJA offers the ability to fully customize our luxury, toxin-free candles. You can engrave an inspirational quote, your favorite song lyrics, company logo, or even a photo of your pet, the possibilities are endless! Each candle is 100% soy, free of toxins, and hand poured with love in Miami, FL by an amazing team of women. TAJA Collection also offers candle accessories, and customizable vases and diffusers. TAJA Collection has been celebrated by Lauryn Evarts Bosstick, Kim Zolciak Biermann, Devon Windsor, Kim Kardashian and many more!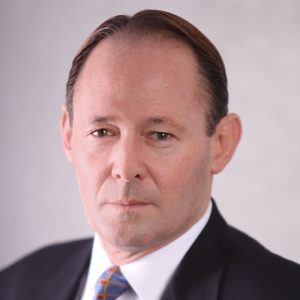 Mr. Handler is an advanced planning attorney that handles tax, business and estate planning for business owners, executives, professional athletes, celebrities and family offices. In a feature article, Private Wealth Magazine called him "one of the most respected Tax and Estate Attorneys in the world." He has extensive experience in the analysis, design and implementation of domestic and international business planning, financial & estate planning, asset protection, family office compliance and advanced tax planning strategies. His experience includes estate contests, tax controversy, tax litigation, public accounting and corporate and foundation directorships. Mr. Handler has authored numerous professional articles and lectured extensively both nationally and internationally at wealth industry, professional and family office educational conferences.
Manny Johnson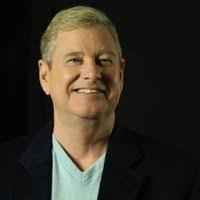 Manny Johnson is a third-generation farmer, Professional Florida Nurseryman for 30 years and Co-Founder of one of the largest specialties, floral nurseries in the U.S. with facilities in Florida, Germany and China. When medical cannabis became legal, his extensive plant cultivation experience coupled with his educational background in Biochemistry, Medical Microbiology made Mr. Johnson a Subject Matter Expert for medical cannabis in the U.S., Europe and South America. Now, Manny serves as VP of Sales and Marketing for QIZ Wellness Supply, Inc. – providing solutions that help you get back to what you do best.
Episode 572: 7.8.20
(To download, right-click and select "Save Link As".)
Comments
comments