Episode 727 | 08.02.23
Pulling Money Out Of Your Home
A number of my friends and clients are working with me and my team at American Home Finance to pull money out of their homes and the homes of their parents.
HELOC
People with terrific interest rates on their first mortgage are looking to get some money out to take advantage of the appreciation in their home without touching their lower interest first mortgage.
WE HAVE YEARS OF EXPERIENCE doing these types of loans.
———————————————————————————————————
Over 62?
Want to pull money out of your home?
Let's do a reverse mortgage.
They are not easy and you need to work with an expert!
Our team has YEARS of experience with this type of loan too!
Make sure that you don't miss this episode!
American Home Finance Group NMLS 336310
Ed Cairo NMLS 322440
***************************************************************
About Our Guest: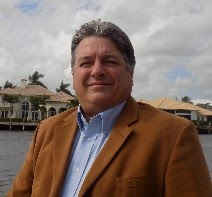 Ed Cairo
(President, American Home Finance Group) 
With all the attention dedicated to the residential real estate market, we all understand that no transaction can occur without financing. Ed Cairo helps people close easily and with great positive energy.
Realtor License since 1983. 
Mortgage Broker/Owner since 2000.
"We have a fully automated mortgage brokerage company that will get your deals closed on time. We are always available. With my 20 years lending experience, I work with my clients to structure a loan that makes sense for them."