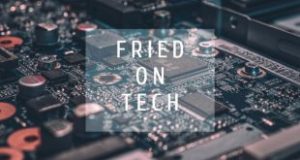 Episode 546: 1-8-20
Looking Back & Launching Forward into 2020 
Catch up with Jim Fried  & Fried on Tech co-hosts Andreas Senie and Olivia Ramos. They'll welcome guests Rebekah Carlson and David Perlmutter to talk about their resolutions as companies, lessons they learned in 2019, and how the industry is shifting or how their companies are adapting in order to make 2020 better for their respective industries.
Andreas
 has over 10 years experience in all aspects of the professional real estate industry. Andreas has served in leading roles in 
CRE tech solutions
, including, MLS marketing platform, Agile CRM, Tenant Rep, and listing service, TenSource, Capital raising platform, RealConnex, and comprehensive integrated SaaS platform, 500apps. Mr. Senie also has over a decade of experience in brick & mortar real estate development and brokerage, most notably the Senie's are completing a $70 Million dollar mixed use project in Berlin, Massachusetts. Andreas also founded the first hybrid commercial real estate brokerage firm working within residential brokerage; EAC Properties at The Higgins Group; servicing the tristate with over 400 agents, 15 offices combined, providing landlord representation, tenant representation, and buyer representation.
Andreas holds a Masters Certification in Real Estate Development from Cornell University, studied Business Management at Fairfield University, & Property Management at Drexel University. He continues studies in real estate technology and practices.
Episode 546: 1-8-20
(To download, right-click and select "Save Link As".)
Comments
comments