Episode 641  |  11.17.21
It's Miami Book Fair season!  Jim Fried is joined by Miami Book Fair author Ben Lapidus, musician and author of "New York and the International Sound of Latin Music, 1940-1990".
Additionally, Tim Becker, Director of Kelley A. Bergstrom Real Estate Center at the University of Florida is stopping by with a student to answer that burning question:  Why a UF real estate degree?
About Our Guests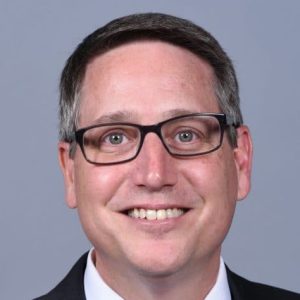 DIRECTOR
University of Florida
Tim Becker is responsible for the day-to-day operations of the non-academic activities of the center. In this role he is responsible for implementing the strategic plan for the center, identifying and cultivating new members to the Center's advisory board, Chairman's Circle and Bergstrom Council, developing and maintaining a Florida-focused applied research program, and representing the center in industry organizations. Tim also teaches the two real estate development courses in the Nathan S. Collier MSRE program.
Tim started his career in real estate as an analyst with Hanson Real Estate Advisors in Fort Myers working on commercial appraisals and eminent domain valuation. Tim moved on to become the assistant treasurer at Bonita Bay Group, a large scale master planned community developer in Bonita Springs, where he was responsible for all of the company's banking relationships, cash management functions, and financial analysis of future acquisitions. He later became Director of Commercial Development where he had primary responsibility for starting and building the company's commercial development group.
Tim is a full member of the Urban Land Institute, the CCIM Institute, and the International Council of Shopping Centers.
Tim earned a Bachelor of Science Degree in Nuclear Engineering from the University of Florida and an MBA from Florida Gulf Coast University. He is currently working on his Doctorate in Business Administration at the University of Florida.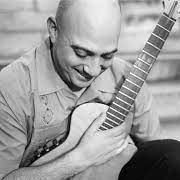 AUTHOR
Miami Book Fair author Ben Lapidus is author of New York and the International Sound of Latin Music, 1940-1990.
Based on archival research, oral histories, interviews, and musicological analysis, Lapidus examines how interethnic collaboration among musicians, composers, dancers, instrument builders, and music teachers in New York City set a standard for the study, creation, performance, and innovation of Latin music. Musicians specializing in Spanish Caribbean music in New York cultivated a sound that was grounded in tradition, including classical, jazz, and Spanish Caribbean folkloric music. For the first time, Lapidus studies this sound in detail and in its context. He offers a fresh understanding of how musicians made and formally transmitted Spanish Caribbean popular music in New York City from 1940 to 1990. Without diminishing the historical facts of segregation and racism the musicians experienced, Lapidus treats music as a unifying force. By giving recognition to those musicians who helped bridge the gap between cultural and musical backgrounds, he recognizes the impact of entire ethnic groups who helped change music in New York. The study of these individual musicians through interviews and musical transcriptions helps to characterize the specific and identifiable New York City Latin music aesthetic that has come to be emulated internationally.
His MIAMI BOOK FAIR conversation is avail able on demand at
In Conversation: On New York and the International Sound of Latin Music, 1940-1990
Benjamin Lapidus is a scholar, educator, composer, arranger, and Grammy™-nominated musician who has performed and/or recorded Cuban tres, Puerto Rican cuatro, guitar, and voice on film soundtracks, video games, television commercials, and albums with some of the most notable musicians in Latin music and jazz.
Consider highlighting products or services, sales or promotions, personal bios, and more. Use images that complement your message, and link your images to supporting resources.