Episode 563: 5-06-20

Around the world and back again the changes in Real Estate Business & Technology in our COVID-19 World
Jim and Andreas Senie host Logan Nagel, a professional in Proptech and Media with Propmodo, James Dearsley, Co-Founder of Unissu, a global proptech aggregator and media expert, and returning is Saul Klein, community leader and technology innovator for the real estate industry as we talk about the new world of Commercial Real Estate. What is happening around the world and in your backyard with properties big and small.
Fried on Tech Co-Hosts: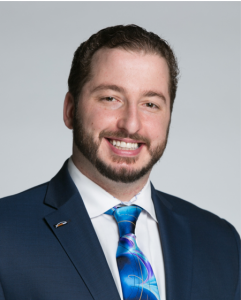 Fried on Tech's Andreas Senie joins Jim the first Wednesday of every month. They feature commercial real estate professionals, real estate technology owners, and industry associations to help listeners learn more about CRETech and how it is affecting your business. Andreas has over 10 years experience in all aspects of the professional real estate industry. Andreas has served in leading roles in CRE tech solutions, including, MLS marketing platform, Agile CRM, Tenant Rep, and listing service, TenSource, Capital raising platform, RealConnex, and comprehensive integrated SaaS platform, 500apps.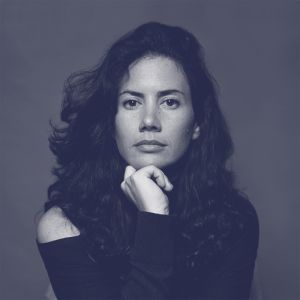 Fried on Tech's Olivia Ramos is an entrepreneur, founder, and CEO of Deepblocks, an artificial intelligence platform consolidating all the tools and processes needed to analyze any real estate project. She is a graduate of all three Singularity University startup programs, GSP, Incubator, and Accelerator, and was the only woman participant in the DARPA Innovation House program. Olivia holds a Master's of Architecture from Columbia University, a Master's of Real Estate Development from the University of Miami, a Bachelor's in Architecture from the University of Florida, and a degree from Design and Architecture Senior High.
GUESTS: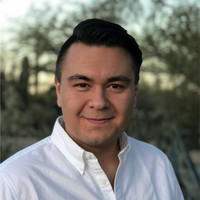 Logan Nagel is a professional in PropTech and media with a focus on investment, development, technology, and sustainability. He is Propmodo's Associate Publisher and was previously the junior member of Tucson, Arizona's top 100+ unit apartment sales team with Cushman & Wakefield | PICOR.  Before that, Logan worked with Tandem, a Chicago-based mixed-use apartment developer and also worked with J.P. Morgan as a Multi-Family Investment Analyst focusing on LIHTC investments of up to ~$52 million around the country.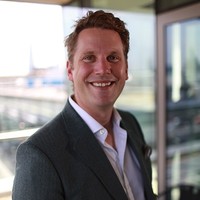 James Dearsley is recognised as one of the leading thought leaders on the future of the real estate market. His role as the Founder of TDMB and Co-Founder of Unissu, the global leader of PropTech data, information and resources, means he has an unrivalled perspective on global PropTech trends. As a result, he is a much sought-after speaker on the future of the property industry both in terms of how people and companies in the sector should adapt to facilitate change.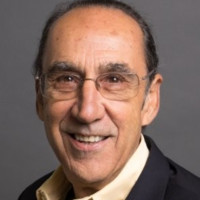 Saul Klein is known as the Grandfather of Technology Adoption in the Residential Real Estate Industry…
Saul Klein is generally recognized within the industry, as a technology pioneer and its first Internet evangelist. Over the last 25 years, he introduced the real estate industry to the Internet and email, listings on the WWW, online education and certification, and listing data syndication. He is one of the few visionaries who paved the way for real estate's transition to technology.
Career Highlights:
• On the leading edge of everything in real estate technology since 1994
• First REALTOR Member of First RIN Team at NAR – 1995
• First Member of REALTOR.com Team at NAR – 1995
• Creator of first Industry Online Communities
• Creator of NAR's ePRO Technology Certification Program – 2001
• CEO Of Point2 Technologies and creator of Opt Out Syndication – 2008 – 2011
• REALTOR Magazine "25 Most Influential People In Real Estate" – 2003
• Inman 100 Most Influential People – 9 years
• Stefan Swanepoel's Inaugural Top 200 List
• California Real Estate Broker for 42 years – REALTOR Emeritus
• Broker Owner, Trainer, Educator
• Agency Disclosure and Buyer Broker Pioneer
• San Diego Association of REALTORS President 1993
• CAR Director – 20 Years
• Major Donor – RPAC Presidents Circle/Golden R/Hall of Fame Member
• Currently Executive Editor for Realty Times
• Director of the new, San Diego Multiple Listing Service
• Personally visited over 800 real estate associations and MLSs
• Certified Financial Planner (CFP)
He graduated from Annapolis in 1972. Due to a medical inconvenience, he was honorably discharged after 6 years of commissioned service as a Surface Warfare Officer, assigned to two surface combatants and making one Deployment to the Western Pacific and the South China Sea at the tail end of the War in Vietnam in 1973/74. His medical separation from the Navy for kidney stones was an opportune (and sometimes painful) misfortune that led him down the path to a successful career in a number of different aspects of the real estate and real estate technology industries.
Episode 563: 5-06-20
(To download, right-click and select "Save Link As".)
Comments
comments