Episode 571: 7.1.20
PPE Pitfalls and Availability
Jim and the others chat with Manny Johnson. Manny has provided us with a wealth of information on the cannabis industry over the last year, and now, he has tapped into his extensive network to source and distribute PPE through his company, Viz Wellness- providing solutions that help you get back to what you do best.
From Viz Wellness Supply:
Everyone wants to get back to work; however, to do so safely means taking steps to ensure everyone is well. For almost two decades, we have been your trusted supplier of lighting and other home furnishing products. Now, as everyone readies to go back to business after Covid-19 restrictions, we want to help. Leveraging our supply chain network, we are proud to provide safety and well-being solutions to businesses, schools, healthcare workers, caregivers, and consumers.
As we adjust to the post-COVID world, Viz Wellness is dedicated to providing  timely, reliable, and qualified product solutions that will ensure protection and safety for your employees. Our product line includes 3 ply disposable masks, KN95 respirators, thermometers, and other sanitization products.
It's no secret:  the protective measures we take to stay safe and healthy will keep us, our families, and communities safe.  Beyond frequent hand washing and social distancing, we can use PPE – personal protective equipment. That's where we can help keep employees and customers safe.
Let us know what you need by filling out an order form. Viz Wellness wants you to get back to a healthy business.
-VIZ Wellness: Providing soloutins that help you get back to what you do best.
Manny Johnson
VP Sales & Marketing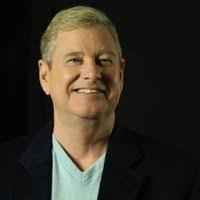 Manny Johnson is a third-generation farmer, Professional Florida Nurseryman for 30 years and Co-Founder of one of the largest specialties, floral nurseries in the U.S. with facilities in Florida, Germany and China. When medical cannabis became legal, his extensive plant cultivation experience coupled with his educational background in Biochemistry, Medical Microbiology made Mr. Johnson a Subject Matter Expert for medical cannabis in the U.S., Europe and South America. Now, Manny serves as VP of Sales and Marketing for QIZ Wellness Supply, Inc. – providing solutions that help you get back to what you do best.
Episode 571: 7.1.20
(To download, right-click and select "Save Link As".)
Comments
comments