Episode 566: 5-27-20

The New Cannabis Frontier in Florida
GUESTS: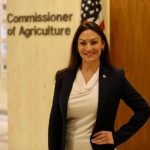 Nikki Fried, Florida's 12th Commissioner of Agriculture and Consumer Services, is a lifelong Floridian, attorney and passionate activist.  She was born and raised in Miami, Commissioner Fried graduated from the University of Florida, where she received her bachelor's, master's and juris doctor degrees. While at the University of Florida, she served as student body president – the first woman to hold the position in nearly two decades.
In 2017, she formed her own firm to advocate in Tallahassee for at-risk children, the Broward County School Board, and for the expansion of patient access to medical marijuana. Fried is also a member of Florida Blue Key, the oldest and most prestigious leadership honorary in the state of Florida.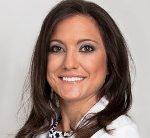 Dr. Michelle Weiner is a unique player in the wellness industry, taking an innovative approach to providing health and wellness services.
She is known as South Florida's Medical Cannabis and CBD expert and educator.
Dr. Weiner is double board certified in Interventional Pain Management and Physical Medicine and Rehabilitation at Spine and Wellness Centers of America. She completed her residency and fellowship training at the University of Miami. She practices personalized medicine focusing on the root cause and offering individualized holistic treatment options.
Dr. Weiner empowers her patients to heal all aspects of their lives through activation of the Mind, Body, and Spirit. Her philosophy is to promote lifestyle changes through nutrition, movement, natural supplementation such as botanicals like CBD and Cannabis. Dr. Weiner uses a goal oriented approach to optimize well-being.  She is the Chair on the Florida's Medical Cannabis Advisory Committee.
This unique approach of personalized medicine improves quality of life and decreases pharmaceuticals while treating conditions such as pain, inflammation, anxiety, insomnia and other neurodegenerative diseases.
She is faculty at Florida International University (FIU) where she conducts her research on using Cannabis as a substitute for opioids in chronic pain patients. She is also faculty and a Preceptor at Nova Southeastern University college of medicine in which she educates the medical students through shadowing opportunities in her office. Dr. Weiner is faculty at Florida Gulf Coast University.
Episode 566: 5-27-20
(To download, right-click and select "Save Link As".)
Comments
comments