Episode 569: 6-17-20

Business Interruption Insurance
Jim will hear from Pesonal Injury Attorney Glen Lerner of Lerner & Roweall about business interruption insurance. If COVID-19 has caused you to reduce or close your business, your losses may be covered by your current policy. Tune in to find out.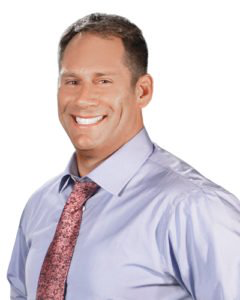 Personal Injury Attorney Glen Lerner is a founding partner of Lerner and Rowe Injury Attorneys and Lerner and Rowe Law Group. Attorney Glen Lerner is only licensed to practice personal injury law in the State of Nevada and has been doing so since 1991. He has successfully built not just a local name, but a national reputation. Glen Lerner deals with a large network of attorneys all over America to provide legal services in cases of personal injury, medical malpractice, hazardous products, and more.
The offices of Lerner and Rowe and their attorneys believe in respecting their customers. Glen prides himself in fighting for the "little guy" against big insurance companies and large corporations. "I grew up fighting every day of my life against bullies and I was the one who the other kids turned to. Now I do it as a grownup, and I get paid for doing what I love to do… fight!"
Lerner attended Dartmouth College for one year and graduated from Duke University in 1987 with a major in Religious Studies. Glen also prides himself on being a member of Duke's 1986 NCAA Division I Men's National Championship soccer team.
Glen Lerner is a 1990 graduate of Tulane Law School in New Orleans, Louisiana.
Episode 569: 6-17-20
(To download, right-click and select "Save Link As".)
Comments
comments