Episode 651  |  2.9.22
Robyn Hankerson-Printemps of Publix Super Markets discusses the initiatives they have in South Florida for their communities and how they can help your and your social initiatives.
PLUS
Anna Maria Kowalik of Inland Real Estate Investment Corporation shares how their C-PACE green finance programs are helping to rebuild our communities.
About Our Guests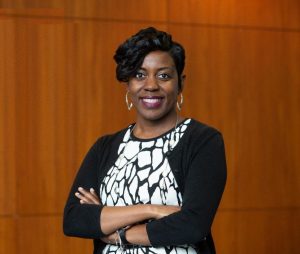 Community Relations Manager
Robyn Hankerson-Printemps serves as the community relations manager for the Miami Division of Publix Super Markets, Inc. In her role, she manages relationships with nonprofit organizations from Monroe to Brevard Counties and oversees the division's community service initiatives.
Prior to joining Publix, Hankerson-Printemps served as a public information officer at the Broward Sheriff's Office. She has also held the roles of director of communications & media relations at Johnson & Wales University and development & donor relations manager at the Urban League of Broward County. She began her career with Bitner Goodman/Goodman PR, where she represented various clients in the nonprofit, retail, healthcare and government industries. She has more than 15 years of experience in public relations, crisis communications, community outreach, special events and marketing.
A native of Broward County and advocate for the community, Hankerson-Printemps is a long-time supporter of the Urban League of Broward County, Zeta Phi Beta Sorority, Inc. and the University of Florida Association of Black Alumni. She has served on the board of several organizations, including Broward Education Foundation, New Leaders Council – Broward and ArtServe. She has been recognized as an Unsung Hero by the UF Alumni Association and as one of Legacy Magazine's 40 Under 40.
Hankerson-Printemps is a graduate of Leadership Broward Class XXXIV, New Leaders Council – Broward and the National Christian Foundation's Lifework Leadership institute.
She holds a bachelor's degree in public relations from the University of Florida and a master's degree in leadership from Nova Southeastern University.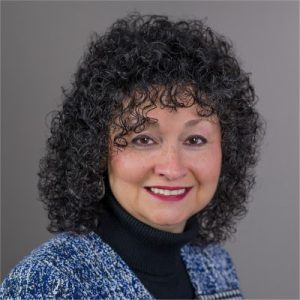 Senior Vice President
C-Pace Financing
Anna Maria Kowalik is responsible for business development and deal originations for Inland Green Capital LLC, a capital provider.
In this role, she has been instrumental in the closing of the first three C-PACE deals in the State of Illinois, and numerous others since Illinois' C-PACE Program inception in 2019.
She is also a SVP of the Illinois C-PACE Program with The Illinois Energy Conservation Authority NFP ("IECA"), an Illinois tax-exempt 501(c)(3) nonprofit organization. Ms. Kowalik oversees the IECA's marketing, education and implementation of this innovative sustainability financing option through presentations, panel participation, Lunch 'n' Learns, and networking opportunities in order to grow the Program in Counties across the State.
Ms. Kowalik possesses extensive experience in the commercial real estate and property and asset management industries, including with a publicly traded shopping center REIT, where she oversaw portfolios of over 30 retail properties consisting of 3.4 million square feet with more than 500 tenants and budgets of close to a quarter billion dollars. She has been, and continues to be, an active member of industry organizations and chambers of commerce, and acts as liaison with municipal, county and state governments.