Episode 670  |  6.29.22
BOOTS ON THE GROUND WITH JIM FRIED
Commercial and residential market conditions are changing in Miami.
Understand the market, understand the economics. What's really going on in the country's tightest housing market & what it means for commercial real estate investors!
+
Jim is joined by two more of the 2022 winners of the prestigious Miami Silver Knights Scholarship Ashley Adirika and Sofia Tapanes
Turning ideas into action and making the world a better place.
About Our Guests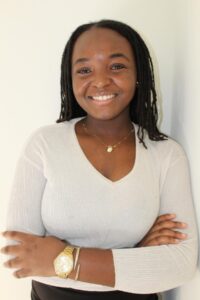 Ashley Adirika
2022 Silver Knight Award Winner
Ashley Adirika is a student and community-builder dedicated to empowering disadvantaged communities. Inspired by her own experience struggling to find support in middle and high school, Ashley founded Our Story Our Worth to empower young women of marginalized groups through mentorship, sisterhood, and service. Ashley trained mentors/mentees and created a guide that focused on public speaking, social and emotional awareness, and leadership. Since creating Our Story Our Word, the students have come together to discuss issues such as imposter syndrome, planning and achieving goals and the importance of sisterhood and empowerment. Through work done in Our Story Our Worth, Ashley has helped youth realize their potential: 100% of OSOW mentees reported that OSOW helped them grow personally and academically, 90% of the sisterhood reported that they learned something new about themselves and had intent to maintain in the sisterhood, and OSOW has raised $1,000+ worth of donations.
Outside of OSOW, Ashley has demonstrated heavy involvement in Speech and Debate. Ashley served as the Public Forum debate co-captain and competed and excelled in several local, state, and national tournaments during her time in high school. Using the communication skills she has fostered over the years, Ashley served as a leader and representative of students from Miami Beach Senior High as the school's Student Council President (2021-2022) and before that, her class president from her freshman to junior year.
In the fall, Ashley Adirika will be attending Harvard University on a full-ride.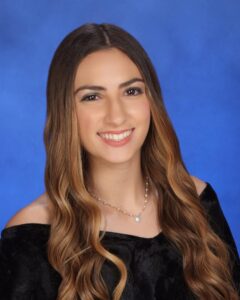 Sofia Tapanes
2022 Silver Knight Award Winner
Sofia Tapanes is a dedicated member of her community. As a student, athlete, Girl Scout, and volunteer she is an advocate for childhood literacy with a passion for pediatric medicine. She has been involved with multiple projects to enhance the lives of children especially those at area hospitals. Her love of books and a desire to address the emotional well being of pediatric patients led her to create a student based program which combined these two interests. At the height of the pandemic, Sofia started recording herself reading children's books for the patients at the Nicklaus Children's Hospital and called her initiative, "Story Time Smiles." These videos were played in patient rooms throughout the hospital's internal TV channel. This concept grew to having high school students from around the country submit self-recorded videos following Sofia's training videos and guidelines. What started as a goal to submit 100 videos to her local hospital now has over 800 videos currently being edited by volunteers and ambassadors promoting childhood literacy. Sofia is a National Hispanic Recognition Scholar, AP Scholar with Honors, four-year student athlete in volleyball and track and field, student council representative, peer minister, and on numerous executive boards within various school organizations. She is the recipient of the Girl Scout Gold Award for Community Service, AmeriCorps President's Volunteer Service Award and Marine Corps League Good Citizenship Award. In the Fall, Sofia will be attending the University of Miami with a Florida Academic Bright Futures Scholarship, the University of Miami Presidential Merit Scholarship, the Girl Scouts of USA Scholarship and the Girl Scouts Jackson Health Scholarship. She was also accepted in the University's highly selective Health Professions Mentoring Program where she will major in Public Health and Psychology on a Pre Med Track.