Episode 461: 04-12-18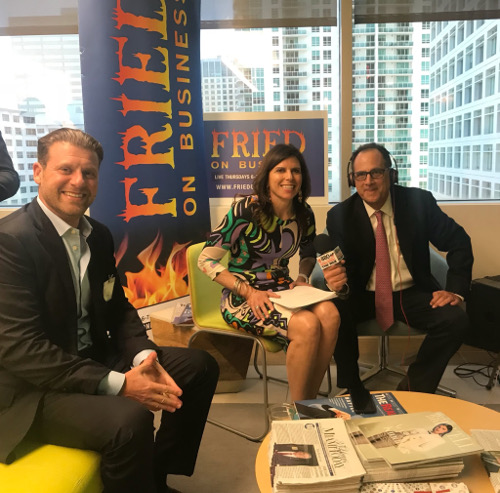 Jim Fried of Fried On Business talks to Arden Karson, Senior Managing Director for South Florida at CBRE, during a South Florida commercial real estate update broadcast live from the CBRE offices in Miami, FL.
Karson is responsible for overseeing all aspects of CBRE's South Florida business operations.
Karson is a seasoned business executive with emphasis on strategic planning, systems, team building/recruitment, marketing/sales and developing new business lines. She has 20 years of operational experience, focusing on acquisitions, startup businesses, asset management, residential and commercial development, property management, sales and leasing, marketing, dispositions and finance.
Joining the conversation is Drew Schaul, CBRE Senior Vice President of Advisory and Transaction Services, specializing in retail representation of landlords and tenants. Schaul has more than 15 years of experience and has completed numerous transactions throughout South Florida and the country, with special concentration in national high-profile street retail, lifestyle centers and enclosed shopping destinations.
Interview Segment
(To download, right-click and select "Save Link As".)
Comments
comments