Episode 573: 7.15.20
We Interrupt Your Regularly Scheduled Business…
No one knows how long the disruption of Covid-19 will be around for and how long it will take for the country to recover from the damage to the economic ecosystem. Today we'll talk with Regan Marock and Nelson Barbosa of Kent Services about safety as it relates to minimizing the spread of the virus, including the reopening of multifamily residential amenities. Jim will also hear from Pesonal Injury Attorney Glen Lerner of Lerner & Rowe all about business interruption insurance. If COVID-19 has caused you to reduce or close your business, your losses may be covered by your current policy. Tune in to find out.


Regan Marock
Managing Director, Foxrock Management, LLC
Chairman, Kent America 2.0 Task Force
After graduating from college in 2006, Regan was recruited by KW PROPERTY MANAGEMENT & CONSULTING, a property management firm in it's early stages, where he was intimately involved in building the company's brand and growing its portfolio statewide (eventually nationally and internationally) from approximately 10,000 residential units to over 50,000 in a ten year period. After four years, he was ultimately made an equity partner at the age of twenty-five.
After ten years of service, in 2016, Regan sold his equity at KW PROPERTY MANAGEMENT, decided to test his entrepreneurial spirit and was recruited to join a startup cyber security company backed by a national private security firm. He spent a year gaining invaluable knowledge relating to tech and cyber security for the business and real estate sectors. Regan then went on to join WRG, a prominent fast-growing remediation firm, where he spent eight months working under the CEO gaining perspective on the operations of a third-party vendor in the real estate sector as well as obtaining intimate exposure to the onsite Property Managers.
In 2018, after being heavily recruited by all the major Property Management firms in South Florida, Regan joined AKAM On-Site, Inc, a Property Management firm founded in New York in 1983 with its local Florida office in Dania Beach, FL. Regan maintained his successful track record by being intimately involved with growing the Florida division by over 40% over a two-year period.
In February 2020, Regan founded and is now the Managing Partner for Foxrock Management, LLC, and recently, through retainer became Chairman of the Kent America 2.0 Task Force.
Regan was born in Johannesburg South Africa, coming to the US as a child in 2001. He graduated from the University of Florida with a Bachelor of Science Business Administration degree in Finance. He is married and the proud father of two boys named Ben and Aaron.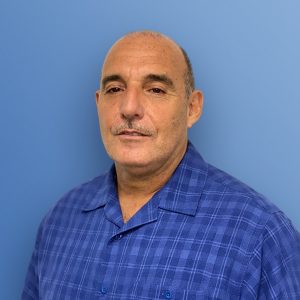 Nelson Barbosa
Director of Quality Control, Training & Compliance
Nelson Barbosa was born in Havana, Cuba arriving in the United States in 1971 with his family at age fourteen. He holds a Bachelor of Arts in Business Administration and Management and a minor in Business Law from Chicago Northeastern Illinois University (NEIU). At NEIU, he also fulfilled all teaching requirements and taught as a certified teacher for the Chicago Board of Education and City-Wide Colleges until being hired by the Drug Enforcement Administration (DEA) in 1986. During his tenure with DEA, he served as a Diversion Investigator (DI) responsible for the investigation of legitimate drug matters. In 1990, he became a Special Agent of the Federal Bureau of Investigation (FBI) where he retired in 2013 after 24 years of service. During his employment with the FBI, he gained vast knowledge and experience in both counter-terrorism and criminal investigation and served two-tours, a total of six years, as a diplomat assigned to the U.S. Embassy in Bogota, Colombia. Barbosa is a Certified Fraud Examiner (CFE) and a Dade County certified Criminal Justice teacher and proud recipient of three honorable discharges from the U.S. Marine Corps, U.S. Army National Guard and the U.S. Army. He is married and has three adult children.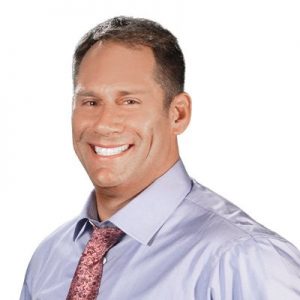 Glen Lerner
Personal Injury Attorney
Founding Partner, Lerner and Rowe Injury Attorneys
Lerner and Rowe Law Group
Attorney Glen Lerner is only licensed to practice personal injury law in the State of Nevada and has been doing so since 1991. He has successfully built not just a local name, but a national reputation. Glen Lerner deals with a large network of attorneys all over America to provide legal services in cases of personal injury, medical malpractice, hazardous products, and more.
The offices of Lerner and Rowe and their attorneys believe in respecting their customers.
"A customer is the most important visitor on our premises, he is not dependent on us. We are dependent on him. He is not an interruption in our work. He is the purpose of it. He is not an outsider in our business. He is part of it. We are not doing him a favor by serving him. He is doing us a favor by giving us an opportunity to do so." – Favorite Quote of Lerner and Rowe –
Glen prides himself in fighting for the "little guy" against big insurance companies and large corporations. "I grew up fighting every day of my life against bullies and I was the one who the other kids turned to. Now I do it as a grownup, and I get paid for doing what I love to do… fight!"
Lerner attended Dartmouth College for one year and graduated from Duke University in 1987 with a major in Religious Studies. Glen also prides himself on being a member of Duke's 1986 NCAA Division I Men's National Championship soccer team.
Glen Lerner is a 1990 graduate of Tulane Law School in New Orleans, Louisiana.
He worked odd jobs throughout his life including being a Teamster and a garbage man to better understand many of the people he would someday represent. "I was number one in my class and got accepted at Harvard, Dartmouth, Stanford, and Duke."
"How could I ever represent people and really know how they feel if I have never had to work hard like them? Most of the people we represent are hardworking people and so many people that are privileged to get the education I have received never learn what it is like to really work and get their hands dirty," says Glen Lerner.
"I wanted to work hard jobs to be able to appreciate what I have and show that appreciation when I am with my clients."
Glen Lerner is married and also has four beautiful children. He enjoys working out, martial arts, and relaxing at home.  As a native of Boston, he loves anything to do with the Red Sox and Patriots.
Email: glerner@lernerandrowe.com
Episode 573: 7.15.20
(To download, right-click and select "Save Link As".)
Comments
comments