Episode 667  |  6.8.22
INDUSTRY CHANGING VISIONARIES!
Jim is joined by Matt Rotolante of Lee & Associates whose firm is bringing a NEW way of doing business in Miami.
Scott Sanders joins for the second half to discuss how his company is REVOLUTIONIZING air filtration to change how we live, work, and most importantly stay healthy.
About Our Guests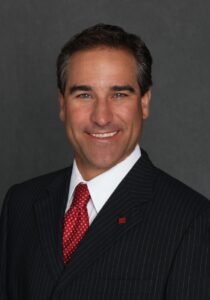 President
Matt Rotolante serves as the President of Lee & Associates South Florida. Born and raised in South Florida, Matt is 4th generation in a pioneer family that has bought and sold over 3,000 acres of land in South Florida since 1928. Prior to joining Lee & Associates as President of the South Florida office, Matt was Managing Director of SVN South Commercial Real Estate located in Miami, FL where his accumulated knowledge of commercial real estate and superb customer service skills earned him the SVN rank of #1 Producer in Florida and the #7 Producer Nationwide in 2014, and also rank of #2 in Florida and #16 Nationwide in 2015.
Matt has held his real estate license in Florida since 2004, and in this tenure has been involved in over $500 million in sale and lease transactions across all product types. As the Broker for the
Lee South Florida office, Matt focuses on Industrial properties, yet has a full grasp of all asset types including Retail, Office, Multifamily, and Land. Matt has a close relationship with Port
Miami through his father-in-law, John Ballestero, who was Director of Operations for 25 years.Additionally, he has a deep understanding of entitlements, zoning, market trends, financial analysis, foreclosures/bankruptcy, estate and tax planning, receivership, and other value add services that benefit his longtime clients.
Matt is fluent in Spanish. He earned the prestigious designation of SIOR (Society of Industrial and Office Realtors) in February of 2013. He also earned his CCIM (Certified Commercial Investment
Member) designation in 2006 and is the past President of the Miami's CCIM Chapter (2012 & 2013). Matt is a longstanding member of many associations including NAIOP, NAR (National
Association of Realtors), CIASF (Commercial Industrial Association of South Florida), and FCBF (Florida Customs Brokers & Forwarders Association).
President
Scott Sanders has a diverse background; from Clinical Psychologist to President/CEO of 3 start-up Manufacturing/Distribution Companies, Director of Marketing, VP Sales & Marketing Global. In each case the next position was a direct result of the previous effort and success.
Scott is a creative who has designed, developed and introduced new and innovative products and processes, successfully bringing them to market.
Scott holds a 17 year "application patent # 5,215,609", for fully automated ultrasonic manufacturing equipment, date of patent, June 1st. 1993. Mr. Sander's background includes, but is not limited to Direct Sales / Stocking Distributors / Manufacturers Reps / Retail and Wholesale.
Scott is a senior executive with a solid history of success in all areas of business / manufacturing / marketing / sales / distribution / finance / accounting / human resources. He is particularly adept at developing and improving processes and procedures to improve performance and reduce production time while increasing quality.