Helping Women Find Success
Episode 733 | 09.13.23
It's not easy for women to find their voice or to find their place in the business community.
Today's guests discuss how they have broken through.
Lauren Marsicano is an attorney, who overcame depression and thoughts of suicide from bullying because of her "size".
She's created an organization and conference to help female founders kickstart their business.
Lauren's women for success is holding her third annual female founders forum September 20-22.
Xenia Marcinko will also be joining us. She is one of Lauren's successes.
Xenia immigrated to Miami from Venezuela in 2017.
She spoke limited English. Xenia has gone from a person that was uncomfortable speaking in public making presentations to partnering with Bank of America and she helps others connect their brands with people.
This will be an extraordinarily motivating and informative episode.
*************************************
About Our Guests: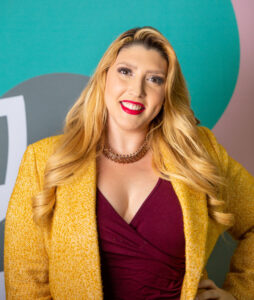 Lauren Marsicano
Women for Success
Coral Gables based attorney, Lauren Marsicano helps inspire women through her great non-profit "Women for Success."  Lauren is a fabulous role model who's non-profit has raised substantial funds to assist women entrepreneurs and has helped many local folks. The organization is conducting its 3rd annual "Female Founders Forum" on September 20-22.
"Women for Success" 3rd Annual "Female Founders Forum" September 20 – 22nd at the Coral Gables Woman's Club. Bringing together a diverse community of like-minded funders and founders, the three-day event is created to foster invaluable connections for female-owned businesses to secure the resources they need to thrive.  On the agenda are interactive workshops, prominent keynote speakers, and panels of experts covering all aspects of successfully running a startup, from finance and funding to compliance and technology solutions.
Female Founders Forum tickets can be secured at www.GiveForSuccess.org.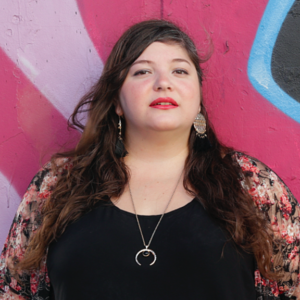 Xenia Marcinko
The Magus Films
Xenia Marcinko grew up in Venezuela, creating a video production company around 2011 in Caracas. Due to the political and economic situation, she immigrated to Miami in 2017 and setup shop. At first, she struggled with networking and public speaking because she was embarrassed about her accent when speaking English. Her insecurities prevented her from fully stepping into her magic, and this past year, she joined The Women for Success Business Shower Incubator program. One of our program days for the incubator focused on public speaking, and during that day, the instructor chose Xenia and WFS sponsored her for a week-long seminar in public speaking. Our founder, Lauren, and the instructor worked with Xenia that week on her story and pitch, and just a few short weeks later, Xenia used that story and pitch to secure a $50,000.00 investment from Bank of America. Now, she's found her voice and helps others connect their brand with people.
Through Women for Sucess programs, we strive to help one person every day, no matter how big or small. It is through these daily actions that we can truly create generational impact.