Episode 651  |  2.9.22
Robyn Hankerson-Printemps of Publix Super Markets discusses the initiatives they have in South Florida for their communities and how they can help your and your social initiatives.
About Our Guest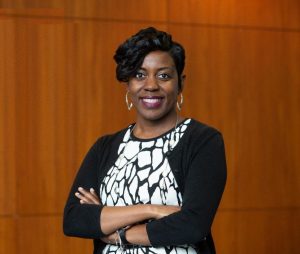 Community Relations Manager
Robyn Hankerson-Printemps serves as the community relations manager for the Miami Division of Publix Super Markets, Inc. In her role, she manages relationships with nonprofit organizations from Monroe to Brevard Counties and oversees the division's community service initiatives.
Prior to joining Publix, Hankerson-Printemps served as a public information officer at the Broward Sheriff's Office. She has also held the roles of director of communications & media relations at Johnson & Wales University and development & donor relations manager at the Urban League of Broward County. She began her career with Bitner Goodman/Goodman PR, where she represented various clients in the nonprofit, retail, healthcare and government industries. She has more than 15 years of experience in public relations, crisis communications, community outreach, special events and marketing.
A native of Broward County and advocate for the community, Hankerson-Printemps is a long-time supporter of the Urban League of Broward County, Zeta Phi Beta Sorority, Inc. and the University of Florida Association of Black Alumni. She has served on the board of several organizations, including Broward Education Foundation, New Leaders Council – Broward and ArtServe. She has been recognized as an Unsung Hero by the UF Alumni Association and as one of Legacy Magazine's 40 Under 40.
Hankerson-Printemps is a graduate of Leadership Broward Class XXXIV, New Leaders Council – Broward and the National Christian Foundation's Lifework Leadership institute.
She holds a bachelor's degree in public relations from the University of Florida and a master's degree in leadership from Nova Southeastern University.