Blockchain From Basics to the Broker Dealer
Episode 741 | 11.08.23
Best Of Jim:
What is "Blockchain" and Why Oasis Pro?
THE FUTURE IS NOW
As part of Jim's continuing series profiling authors Jim interviews Harold Hughes author of :
"A Kids Book About Blockchain"
You've heard Jim talking about his Blockchain powered portal to finance real estate deals with Oasis Pro.
Jim and Harold will discuss the basic building blocks of that technology.
AND
Pat LaVecchia, CEO of Oasis Pro & Jim's new partner,  is working with Jim, using Oasis Pro to help his clients
• lower their costs,
• increase operating efficiencies and
• potentially meet new investors.
*************************************
About Our Guests: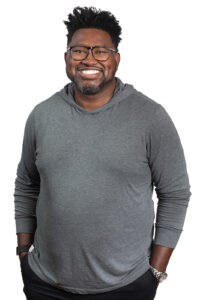 Harold Hughes
Harold Hughes is the founder & CEO of Bandwagon, a South Carolina-based experience technology company. Under his leadership, Bandwagon has raised more than $3M in venture capital and successfully acquired IdealSeat, Inc. in 2020. Harold has had his ideas validated as a graduate of the Founder Institute Accelerator (and now serves as Director for their Austin chapter), one of the inaugural companies in Google for Startups Black Founders Exchange Program, and most recently, the inaugural cohort of the IBM Blockchain Accelerator in 2019.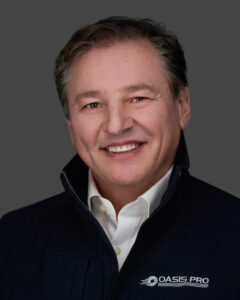 Pat LaVecchia
Pat LaVecchia is the Founder & CEO of Oasis Pro, a renowned blockchain expert, Fintech leader, board member, and keynote speaker with more than 25 years of senior level investment and banking experience including corpor pital markets, decentralized finance, and digital assets.
He has served on the Board of Directors of several public and private companies. He has also served as a Member of the NYSE Amex Listed Company Council and held roles across several advisory boards/non-profit boards, including the U.S. Chamber of Commerce Foundation and the DTCC Executive Advisory Board for Private Securities (working group), among others.
A recognized thought leader in blockchain and digital assets, Pat promotes the idea of driving evolutionary change through technological advancements creating value for clients and stakeholders. As a CEO, Pat cultivates strategic partnerships, oversees technology development, and assembles specialized teams. His extensive expertise enables him to provide valuable guidance on corporate actions such as mergers and acquisitions, growth capital, acquisition finance, and recapitalization.