Episode 482: 09-06-18
Part 1
Part 2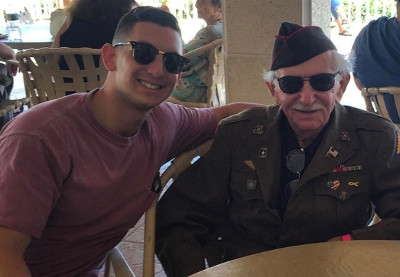 Jim Fried of Fried On Business talks to Evan Butters, a student in the Masters in International Real Estate program at Florida International University, about the upcoming event on Nov. 17, 2018 – Biking for Ben – to support Alzheimer's Research at the John P. Hussman Institute for Human Genomics.
Evan and Jim are joined by Dr. Jeffery M. Vance, Director of the Center for Genomic Education & Outreach at the Hussman Institute.
The event is organized by The South Broward Wheelers. For more information, email Evan at evanleebutters@gmail.com.
Interview Segment
(To download, right-click and select "Save Link As".)
(To download, right-click and select "Save Link As".)
Comments
comments